Bulma is probably one of the NPCs that will give you the most sub stories in Dragon Ball Z Kakarot. This time, the human plays it personal and will ask you, as if by chance, to do his shopping. Let's see, among other things, how to find the fins of alien fish.
Selfish Bulma
For this new mission of Bulma, you'll need iron ore, but you'll also need Alien Whitefish Fin Muscle. But unlike the big energetic fish in the Tough Break for Turtle quest, you'll have to go fishing for this ingredient.
To do so, go to one of the two spots on the map and start your fishing session without casting bait first, this could attract golden fish that don't contain the ingredient. Beware, the fins appear randomly, it may take many tries to make the count. As for the iron ore, you should already have plenty of it if you've explored a little bit. You won't be collecting any emblems at the end of this mission.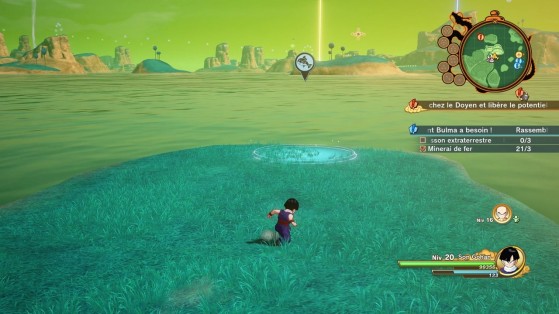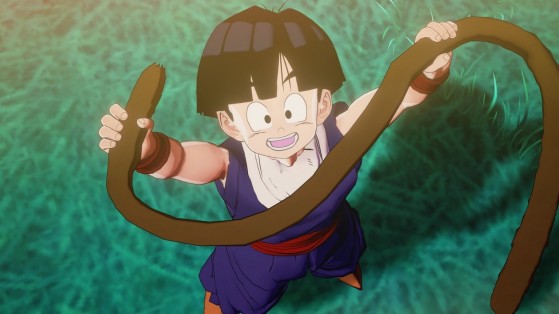 Rewards
| Rewards | Quantity |
| --- | --- |
| EXP | 9314 |
| Brain Bread | 1 |
| Mega Mass Lvl 2 | 3 |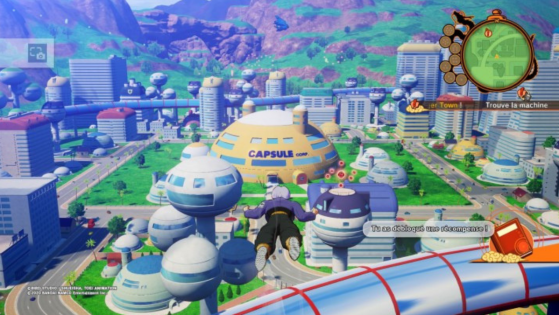 After completing the story of DBZ Kakarot, and arriving in post-game, you can find the time chamber built by Bulma to unlock the Trunk of the future and probably access future DLCs as well. Here is its location.