In this endgame sub quest in Dragon Ball Z: Kakarot. Trunks will want to talk to his father while remaining rather mysterious. In the Capsule Corporation, first go talk to Trunks as a child right in front of Bulma's lab.
Parental Trap
Vegeta as the main character will be the only one allowed to talk to Trunks in the Capsule Corporation. Son Goku, Son Goten and Trunks (child) must also not be part of your group. After talking to his father, Trunks will flee to the plains next to the Capsule Corp.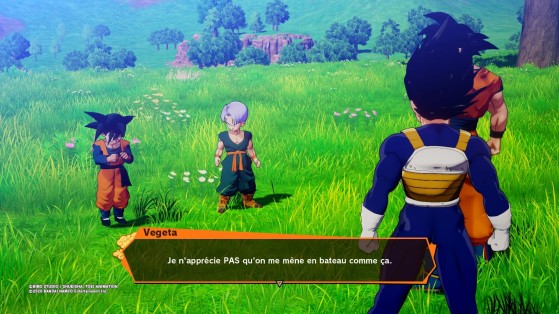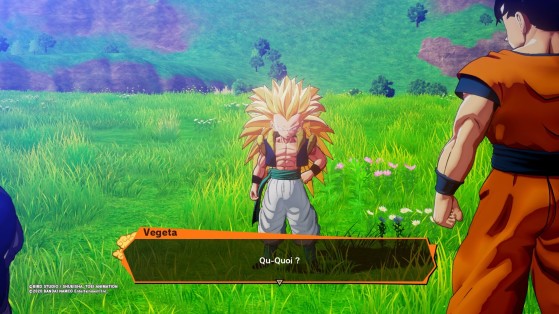 Just follow the blue indicator on the map to reach Goku, Goten and Trunks nearby. The two little Saiyans simply wanted to challenge their father by merging as Gotenks Super Saiyan 3. Even if this one is in SSJ3 and level 80, no need to specify that as Vegeta and with Goku in the team, the fight will be only a formality, Gotenks' dizziness being very frequent on top of that.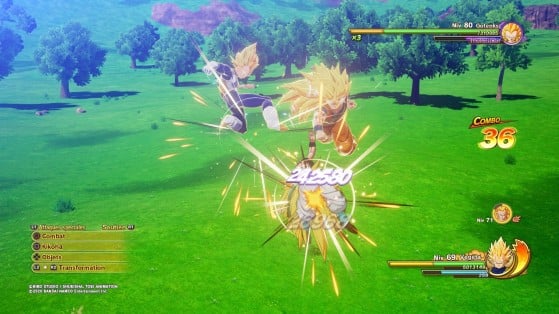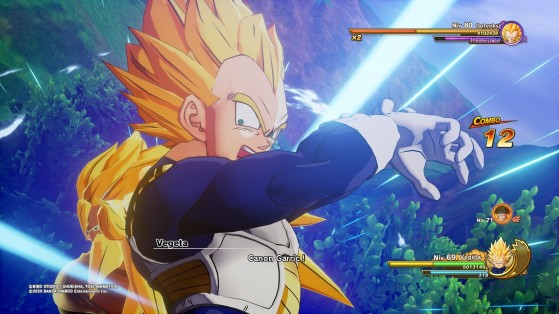 At the end of the fight, there will unfortunately be no soul emblem to recover. The quest has the merit of being simple, located on the same area and allows you to retrieve a small bundle of experience in order to make the members of your group evolve with the lowest level, such as Future Trunks for example.
Rewards
| Rewards | Quantity |
| --- | --- |
| EXP | 327955 |
| D Medal | 1 |
| Super Brain Bread | 1 |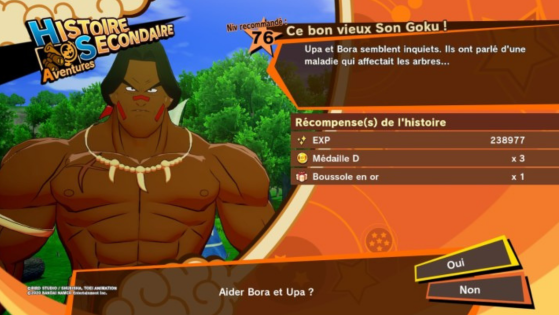 Upa and Bora seem worried and trust only their old friend Son Goku. Find out what affects father and son in this sub quest from DBZ Kakarot.