Here we go for another Dragon Ball Z Kakarot sub story, and this time it's Puar who's going to need your services. Now that Yamcha's come back to life, the guy's back to his old skirt chasing ways.
One Cool Dude
Head to the north-east of the western city as indicated on the radar, there you will meet Yamcha in discussion with 2 young women. The dredging session will soon turn into a rake with the appearance of several advanced RR robots. It's time to play superhero!
As usual with RR unit groups, attack the small robots first, as they can sometimes help those that do more damage. This is pure secondary story combat and it's only a pretext for solving the mini-scenario. You won't take a soul emblem with you after this mission.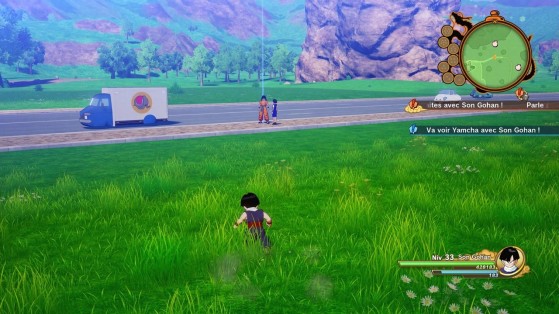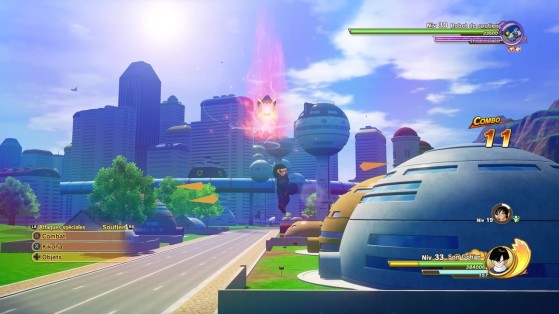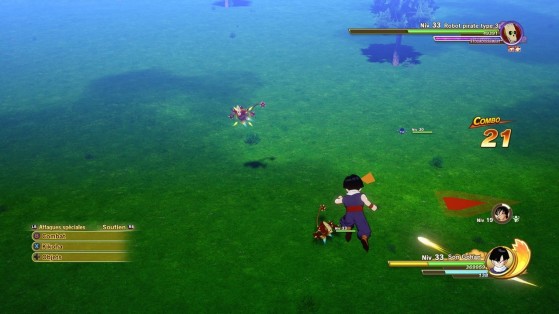 Rewards
| Rewards | Quantity |
| --- | --- |
| EXP | 38616 |
| D Medal | 1 |
| Awesome Book for Grown-Ups | 1 |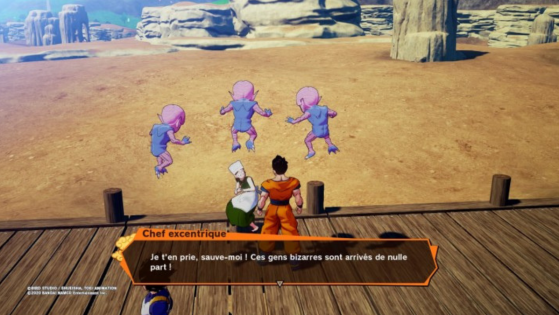 In DBZ Kakarot, it will not be uncommon to come across NPCs already met beforehand for another main or secondary mission. In this sub story, it is the eccentric leader you meet early in the adventure that you will have to help.