This challenge is part of the Meowscles Mischief Challenges, the third agent Fortnite Chapter 2 Season 2 focuses on. This one is quite unique as you'll have to visit three different places in one single game BUT without touching water! In other words, you'll have to go for a short walk without swimming at any one time.
What is the key to success? Using the vehicles present on the archipelago of course! You'll have to pilot a Choppa helicopter or a motorized canoe to move from site to site.
Map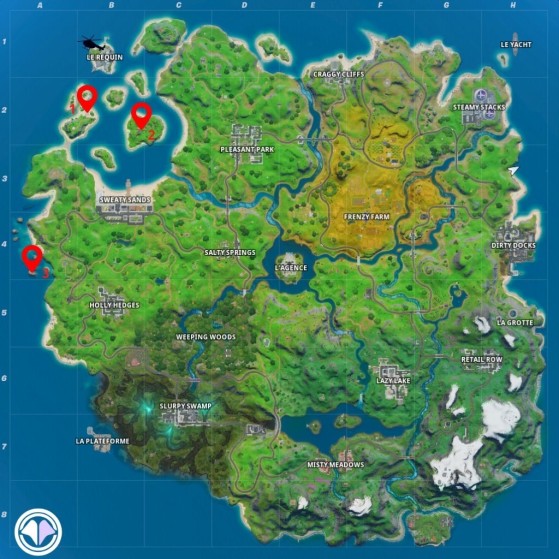 Your journey ideally begins at the north point of the Shark. A helicopter is based on the site. The hardest part will be to get there before the other players.
Once on board, fly south, you will find the Coral Cove, near the shell houses. Note that you must land briefly on each site to validate each point of the trip.
Then turn east. You'll easily spot the debris of a Crash Site. Once again, land and take off again.
The third place to visit is Stack Shack, which is much further on the map. Fly over Sweaty Sands, then continue until you see small islands, west of Holly Hedges.
If your helicopter comes under heavy fire at Sweaty Sands, don't panic — the key isn't to swim. You can get a boat somewhere and finish the trip by sailing!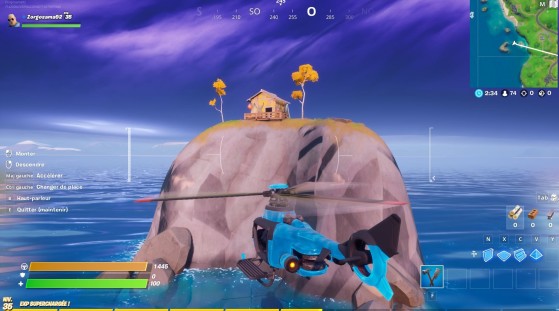 If you ever want to make this journey by boat, don't forget that the Stack Shack is located on a very steep island. You'll need materials to build a staircase and climb up easily.
Finally, remember that helicopters are only available in Solo, Duo or Squad. Forget the Team Rumble mode for this challenge if you plan to accomplish it by flying!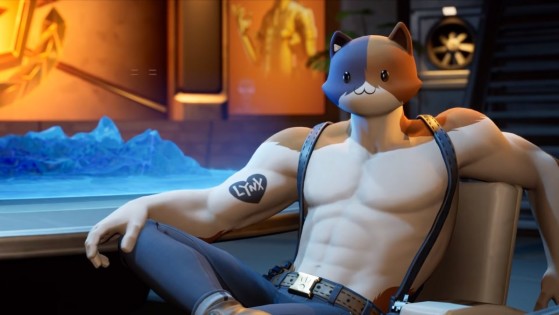 Fortnite Meowscles Mischief Challenges and Rewards for Chapter 2 Season 2
Here's everything you need to know about the new Fortnite Chapter 2 Season 2 Meowscles Mischief challenges and rewards.