There are many different attachment combinations for every single weapon in Warzone. It is essential for players to have the best possible loadout for every possible situation.
Here are some of the weapon loadouts that we have been using and ones that you should definitely try when dropping into the game!
M4A1
The M4A1 is currently the best assault rifle to use in Warzone. With a very fast rate of fire and low levels of recoil even at long range, this rifle is certainly one to be using when you are in the battlefield
Attachments
Corvus Custom Marksman (Barrel)

4.0x Flip Hybrid (Optic)

Forge TAC CQS (Stock)

Granulated Grip Tape (Rear Grip)

Commando Foregrip (Underbarrel)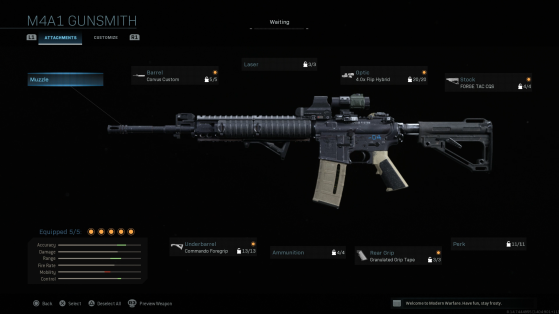 MP5
For close-quarters engagements, the MP5 is extremely effective. With plenty of attachment combinations, it is very easy to create the ultimate close-range weapon for Warzone.
Attachments
Subsonic Integral Suppressor (Barrel)

Classic Straight-line Stock (Stock)

Granulated Grip Tape (Rear Grip)

45-Round Mags (Ammunition)

Commando Foregrip (Underbarrel)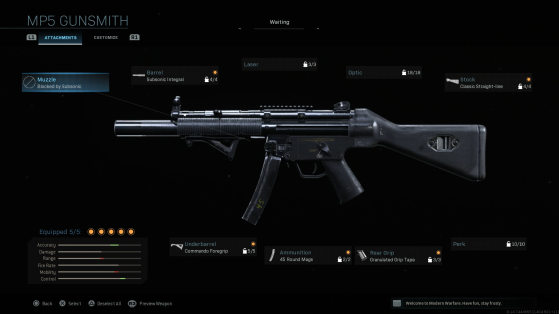 AX-50
This bolt-action sniper is arguably one of the strongest weapons to use at the longest of ranges. Perfect for picking off enemies when atop one of the several buildings, the AX-50 can take off enemy armour with a single bullet and down the enemy with the next, making it deadly in most situations.
Attachments
Compensator (Muzzle)

32.0" Factory Barrel (Barrel)

Variable Zoom Scope (Optic)

Singuard Arms Assassin (Stock)

Granulated Grip Tape (Rear Grip)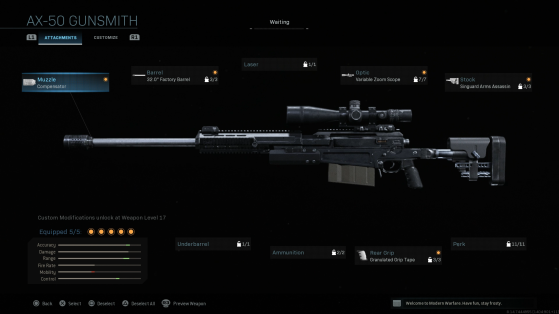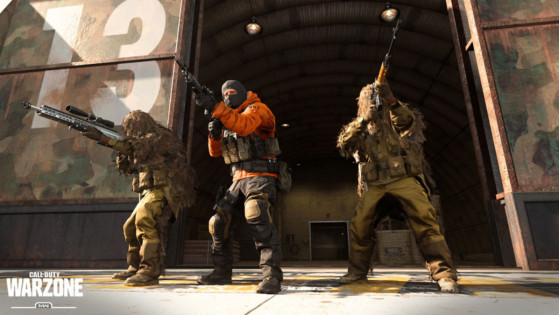 In this article, find the best weapons to use in Call of Duty: Warzone!