The Las Vegas Masters Tour will be entirely new in Hearthstone since it will be the first of a series of three, played in 2019. After Las Vegas, the second one will be held in Seoul (South-Korea) and the third one in Europe (but it's still unannounced). 350 players will gather in the Nevada city to try and win the major part of the $250,000 prize pool. It will be upgraded with a part of the Masters Bundle sales, recently announced. Here is all you have to know about the June 14-16 event.
Information about the Las Vegas Masters Tour
Location: LINQ Las Vegas Strip Hotel (Nevada, United-States)
Date: June 14-16
Players: 350 (

list here

)
Prize Pool: $250,000 + up to $250,000 receiving a part of Masters Bundle sales
Format: Specialist-BO3, BO5-finals
Broadcast:

Here

starting 11AM (PST)
Tournament Schedule
Day 1: 7 round-robin matches
Day 2: the players with 4 wins or more will play 5 more round-robin matches. The 8 best players will be split into 2 groups and will play the first tournament matches with double-elimination
Day 3: the 8 best players will advance to playoffs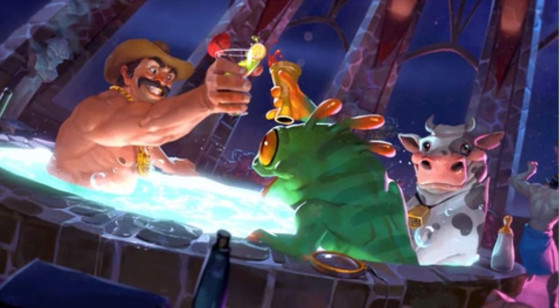 What the attendees must see
On June 13, 7-11PM local time, they will hold a meeting near the LINQ swimming pool, open to the public. Bring your phone and come to play Hearthstone with them! Beverages will be available for overage attendees. They will hold board games and roleplay and a DJ will attend.
On June 16, go to The Book to see the 8 best players matches starting at noon! Get ready, watch matches and celebrate the crowning of the very first Masters Tour champion!
Written by Jérémie "Djey" Mathis. Translated from French by Millenium.us.org.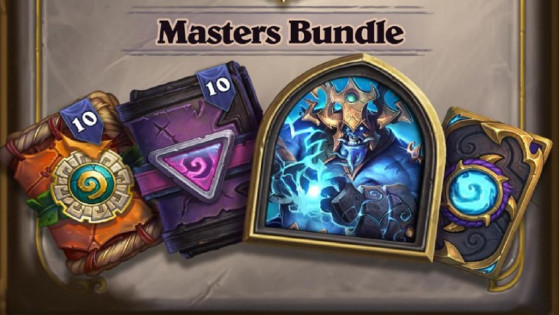 New communication tool for its esports scene, recently unveiled, the Masters Bundle has seen significant success among Hearthstone players, since the cap has been already reached. The three Master Tours will put a $500,000 instead of a $250,000 prize pool. We break everything down here.