During your journey in Teyvat, you will discover a whole bunch of items, chests or other collectables without necessarily knowing what they are used for. You will surely come across the item of the day quite early on during your adventure. Maybe you've seen some kind of green shape floating in the air before and picked it up. If so, you have unknowingly taken your first steps in collecting the famous Anemoculus.
You can see what it looks like in the image above.
What is an Anemoculus used for?
An Anemoculus will serve you for a fairly essential thing in Genshin Impact, namely to improve your statues of the seven. To increase the level of a statue, you will need a certain number of anemoculus. Depending on the level of the statue, the number will be higher or lower. For example, at level 9 of the statue, you will be asked for a total of 15 anemoculus to raise it to level 10.
Why get them back?
Thanks to them, you will be able to increase your maximum endurance, obtain Anemo Seals to exchange for various items from a merchant as well as gain adventure experience. This isn't necessarily negligible especially when you know that you will have to increase your level of adventurer often enough to continue the story.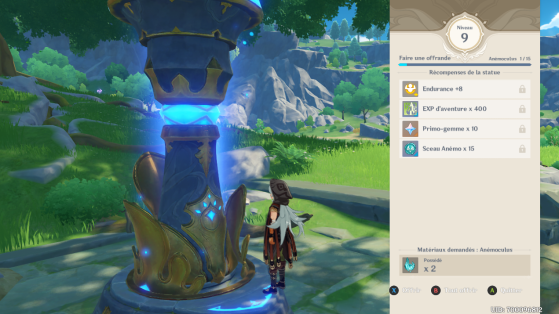 The locations of the different Anemoculus on the map
To help you in your research, here is a map showing the different places where you can find an Anemoculus.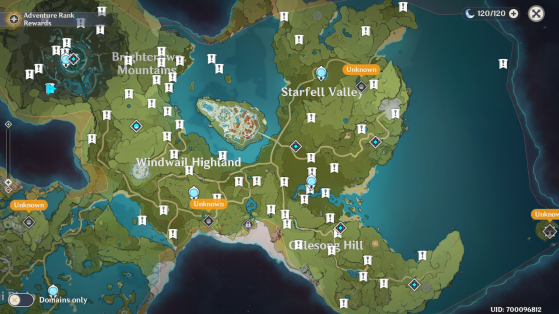 Tips to find them
For those who wish to obtain them without forgetting some, we give you some useful tips.
Most anemoculus will ask you to look up. For that, you will have to find a point in height to glide over it but for some, there will be conditions to find them.
Some will ask you to break rocks like at the Brightcrown Mountains (for the one located above the teleporter) or at the Starsnatch Cliff

Others will ask you to solve a quest like the one in the Graveyard of Swords.

If you can't find your anemoculus and you are near a tree, check the tree as some of these objects are located in the trunks.

It is also possible that some require the use of wind fields.

For the one on the island at the bottom right, you will first have to unlock access to the area by taking the fairies to their altars in order to have a field of wind allowing you to reach the portal leading you to the island. Once on dry land, the anemoculus will be above the portal of the spiraling depths.

The hardest to get will be the one in the water at the top right. To arrive on the island where it's located, you will need a few prerequisites:
Having Amber on her team

Have two Anemo attribute characters

Use a dish reducing endurance consumption.OR

Have a character that can freeze water to create a passage but this method is extremely time consuming.
And that concludes this guide on Anemoculus. As a reminder, Genshin Impact is available on the following platforms: PS4, PC, iOS and Android.
Original content by Donovan"ZeroAk" Plault.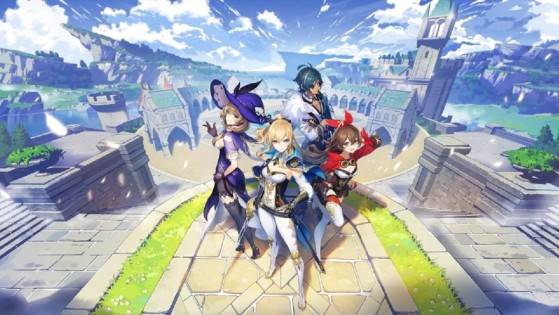 Here is a list of all promo codes available to redeem on Genshin Impact. If you're looking to get some free Primogems, Mora, Adventure XP and Hero's Wit, you're in the right place.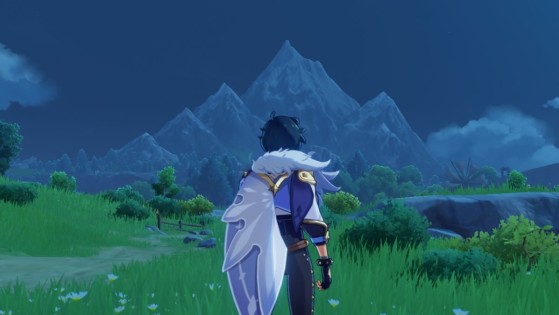 This side mission will ask you to explore the mysteries of Luhua Pool, not far from the Guili Plains. Meet Vermeer, and embark on this thrilling quest.