This challenge is part of Fortnite Season 4 Week 8 Challenges and you'll have to drive through a rift while driving a car or truck. As a reminder, rifts — similar to the ones that could teleport us during Chapter 1 — have appeared at various places on the map, especially around landmarks.
Map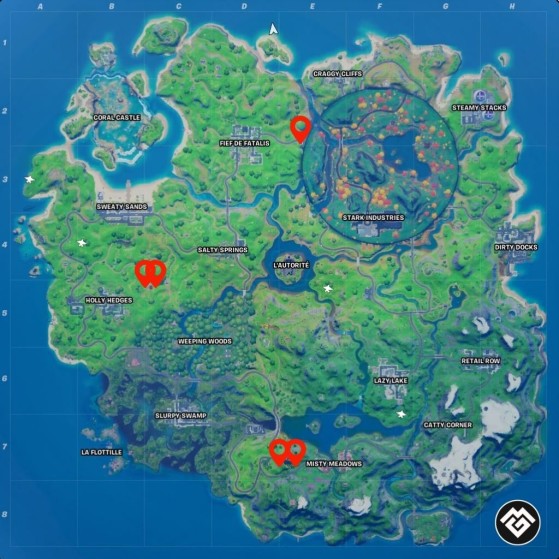 You'll be able to find them everywhere on Apollo Island, but the places shown above contain some in every game.
As soon as you land, try to find a vehicle of some kind, and then drive to a rift location. Towns or gas stations are always full of brand new vehicles. Note that you won't need a lot of fuel to complete this challenge. You can just dive in on the first car that comes and go.
The small difficulty of the challenge will be to build an adequate ramp for your vehicle, at the foot of the targeted rift. It floats a few meters above the ground, and your vehicle cannot jump to them without a support point. Make sure you have collected a few dozen units of material in a quiet corner. 
Finally, keep in mind that rifts burn out a few seconds after being crossed. During the week following the publication of this challenge, it's possible that the rifts present on the map will be highly disputed. Be patient, the end of the season isn't for now!
Original content by Romain "Zorg" Becquelin.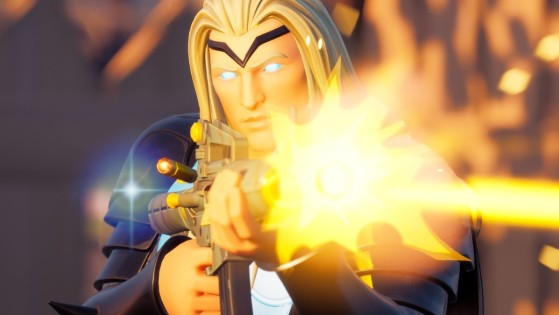 Fortnite Chapter 2 Season 4: Week 8 Challenges
Here's everything you need to know about the new Fortnite Chapter 2 Season 4 Week 8 Challenges and Rewards.