The PKM LMG is considered the very best in its category. It is effective on all fronts and especially at long-distance, which is a strong point for flushing out an enemy in the hills or elsewhere.
Equipping a PKM can provide a significant advantage to you and your teammates, especially when the right combination of attachments are equipped.
However, it is not very useful in solos! Prioritize this weapon if you are in a team game.
It's lack of mobility will be a hindrance when battling it out in Verdansk on your own.
Even with attachments that boost mobility levels, it will still be much heavier than an SMG such as the MP5..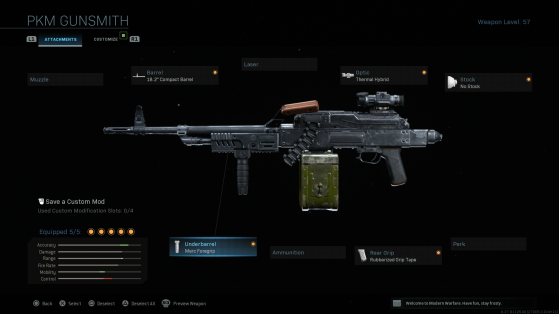 Attachments:
18.2" Compact Barrel

Thermal Hybrid

No Stock

Rubberized Grip Tape

Merc Foregrip
Perks:
Double Time

Ghost

Battle Hardened
With this particular loadout, mobility is drastically increased but accuracy and damage levels still remain extremely high. Note that this loadout is specific to Warzone. Do not equip a PKM with these attachments in Modern Warfare.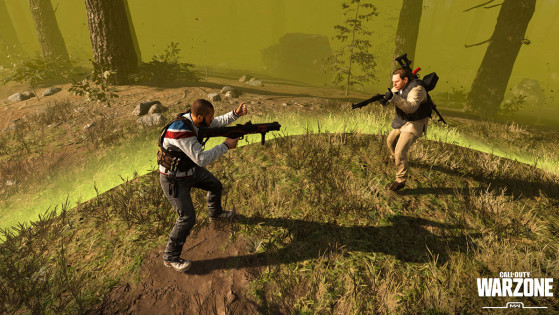 The latest playlist update for Modern Warfare and Warzone has gone live across all platforms. Find out all the changes made in this article!