The different versions of Assassin's Creed Valhalla offer different in-game bonuses, between extra quests and armor sets. The Berserker Gear is part of it. It's a savage's armor capable of turning damage into a boost, forcing the player to play without healing.
How to get it
All players who have logged into Ubisoft Connect, or who have bought a special edition of the game, should have the full Berserker set in their inventory. Simply advance through the story and complete the main quest Family Matters to get all five pieces of equipment.
The Berserker Set grants two bonuses:
Two-piece bonus: Increase Speed when taking damage until you heal yourself (up to 5 times).
Five-piece bonus: Additional increase to Attack and Armor.
Please note that the Berserker Gear can be upgraded at Gunnar's Forge with materials. If you're going to be walking around with this set for a while, we recommend that you switch to the hand-to-hand branch of the skill tree and take a look at the article below, explaining how to dual wield two two-handed weapons.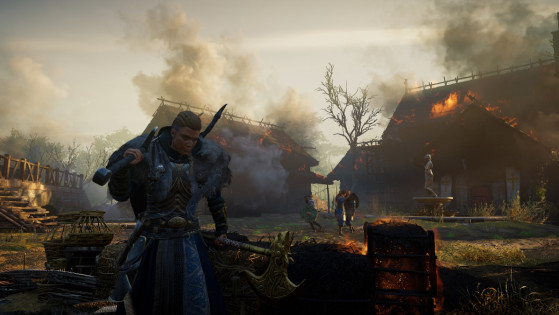 In Assassin's Creed Valhalla, it's possible to equip yourself with two heavy weapons that are normally possible to handle with both hands. It's time to take a little tour through the skill tree to learn how to fight like a berserker!