Meredith Stout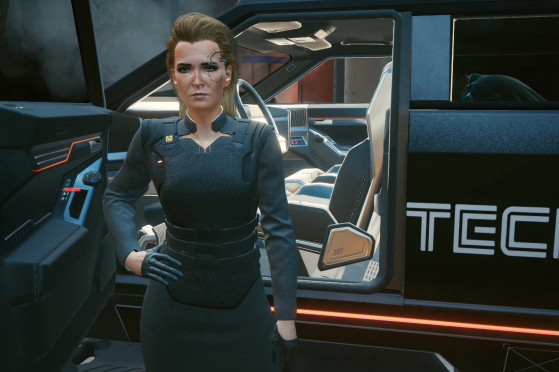 This rather cranky character is a corp from Militech. You can meet her by completing the optional objective in the mission to recover the Flathead.
Beware, she can easily die and disappear permanently if you don't complete the mission in a certain way:
You must accept the fake credit card she hands you, and then use it to buy the Flathead from the Maelstrom.

You must not have cleaned the shard before giving it away, then wait for the Maelstrom leader to use it and trigger the virus inside.

Then, Meredith will be waiting for you at the exit, in all other cases it is the traitor who will thank you and she disappears.
After making further progress in the main story, she will contact you by message. You then have the option to reply that you would have liked to see her ink more closely. She'll tell you to meet her at the No-Tell Motel for a one night stand, whether you're a man or a woman.