New consoles aside, the biggest innovation we've had in video games this gen is the emphasis on subscription services. Instead of having to buy one game at a time, Sony and Microsoft now offer the ability to download hundreds of games for a monthly or yearly price.
The services are called PlayStation Now and Xbox Game Pass.
The main draw is access and convenience. Maybe you just want to try out a game without fully committing to it. Maybe you don't want to pay full price for the latest Xbox game. Each service has its own pluses and minuses. Let's dive in and take a look at both offerings to see how they compare.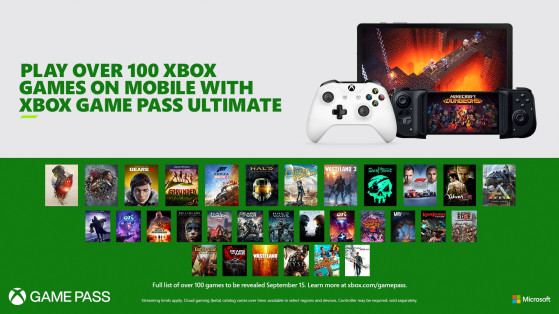 At First Glance
Both Xbox and Sony offer games for the price of a subscription, but you never own them, and they're only available as long as you pay for the service.
Internet requirements
PS Now allows for downloading to either PC or PS consoles, but requires at least 5 mbps internet speed, while recommending 10.
Microsoft has a similar recommendation starting at 7 mbps, and also lets players download to either PC or Xbox consoles.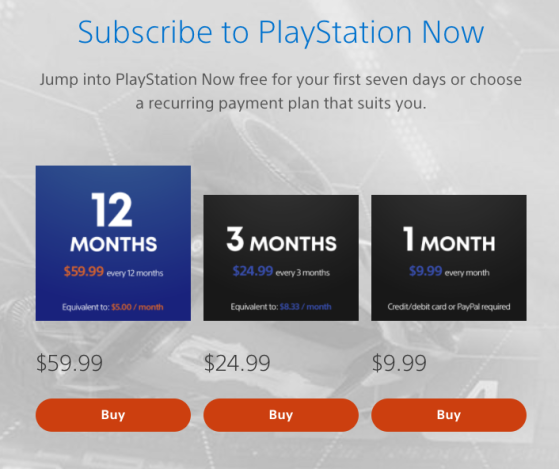 Price
PS Now costs $9.99 a month, $24.99 for three months, and $59.99 for a year. Sony also offers a free seven day trial. This includes playing on PC.
Xbox Game Pass has a few different levels and can get a little confusing.
Xbox Game Pass Ultimate includes everything and costs $14.99 a month. It offers access to Game Pass on console, PC, and Android mobile in addition to Xbox Live Gold and EA Play libraries. Also, xCloud cloud gaming service allowing for streaming to Apple phones and Windows PCs will be added in spring of 2021.
An Xbox Game Pass PC or console only subscription costs $9.99 a month.
What do you get?
PS Now says it grants access to more than 700 games from the PS4, PS3, and PS2, which can be streamed instantly, and other PS4 games which can be downloaded.
Xbox Game Pass brings more than 200 games to users, with new games frequently joining the rotation. All games are downloaded to the console itself, unless the player is using xCloud. First party titles are available on launch day. The service offers downloads from Xbox One, Xbox 360, and original Xbox, with the ability to play on Xbox One and newer generations.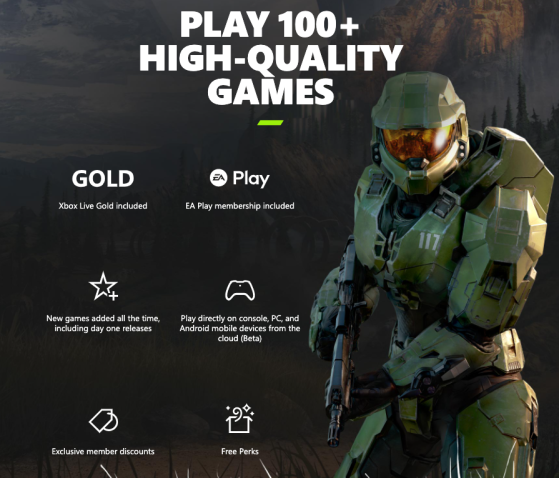 While PS Now offers more games, Xbox Game Pass offers first party titles the day they come out, something PS Now doesn't offer.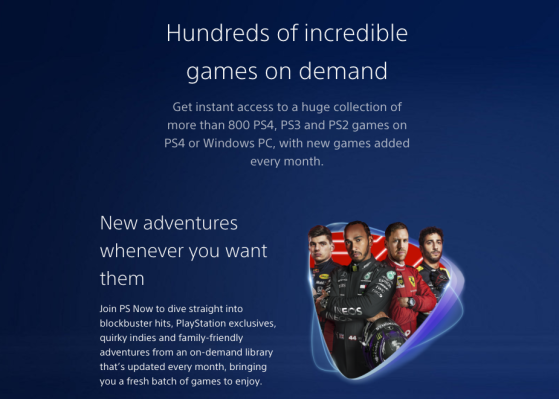 What devices?
PS Now allows for play on PC and console, but not mobile phones, although it does offer a separate service to use a phone as a display, called Remote Play.
Xbox Game Pass xCloud service allows for play from Android devices. This is only available with an Xbox Game Pass Ultimate subscription.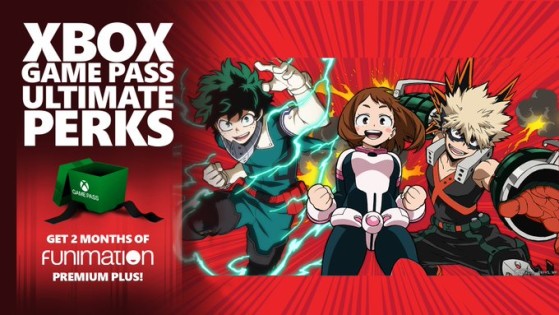 Perks
Xbox Game Pass offers a 30-day trial to Disney+, and says that it rolls out perks regularly. Previously, the service offered a free two month Funimation Premium Plus membership.
PS Now does not offer any similar perks.
Verdict
This really depends on what you're looking for. However, Xbox Game Pass takes the edge with its technological advances, perks, and first party title access.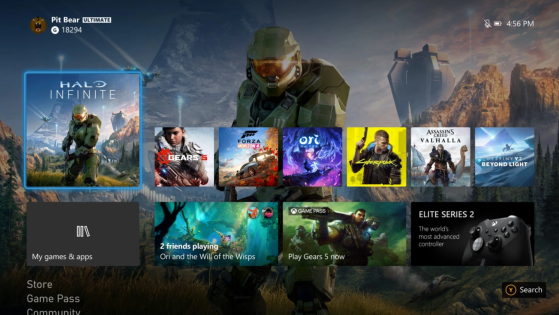 xbox
Both Xbox Series X and PlayStation 5 are set to introduce new UIs when they arrive. Here's a look at what we might be able to expect.