Hyrule Warriors: Age of Calamity is set 100 years before the events in The Legend of Zelda: Breath of the Wild. One of the prequel's best features is the ability to pilot the Divine Beasts and not just trudge through their dungeon interiors.
However, they do provide their own challenges, which is especially true for the Divine Beast Vah Ruta, the last part of the Mipha, The Zora Princess mission.
You pilot Vah Ruta from a first person perspective in an on rails mission. Basically you use Ruta's powers to kill hordes of enemies and smash obstacles.
The first is a bridge that can be obliterated using the Fling Upward power.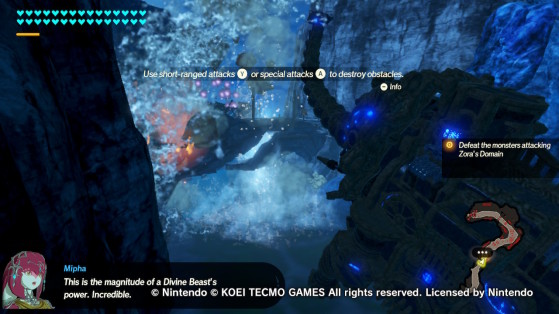 The mission isn't all that difficult at first. Keep firing Frozen Blasts and the occasional icicle barrage, all while using Intercept to stop incoming projectiles.
If you get a prompt for Vah Ruta's special power after destroying the second bridge, save it, because the hardest part of the mission is next.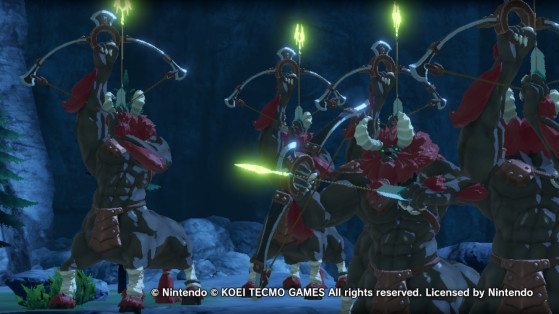 When you see a cutscene of Lynels shooting arrows into the sky, prepare for a difficult fight. Even if you're at full health, the Lynels can quickly overwhelm you and end the mission.
If you have Vah Ruta's special power stored, use it now. If not, tap the L button constantly to intercept the arrows while you shoot at the Lynels. If you don't intercept the arrows, you'll die.
Once the last Lynel is defeated, the mission is complete.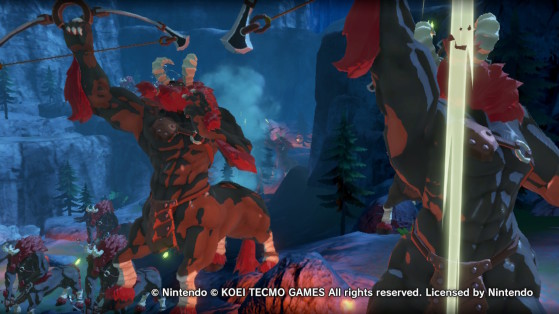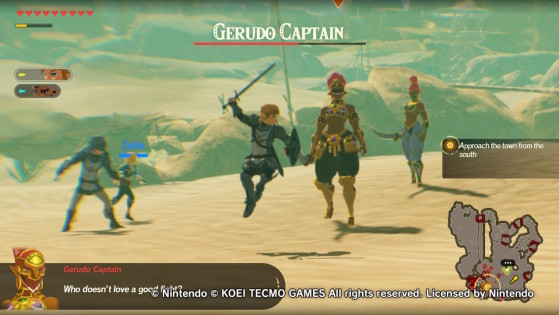 nintendo
Age of Calamity requires some strategy and quick thinking. Perfect the Weak-Point Smash to help you succeed.