Revali, The Rito Warrior is one of four initial missions in Hyrule Warriors: Age of Calamity involving the four champions who pilot the Divine Beasts against Calamity Ganon.
This mission sees Link and a companion return to the familiar mountainous, snowy terrain of Rito Village.
The bridge to the village gets destroyed at the start, shifting your attention toward two Rito Captains.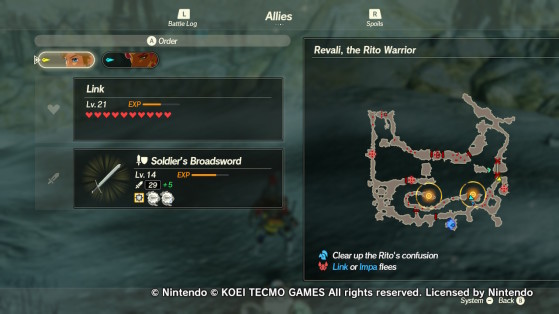 How to beat the Rito Captains
Avoid the Rito Captain's attack, and counter when they reduce their guard. Once you defeat them, a bridge will open for you to approach the second. Catch the upwind to reach his location by pressing B over the updraft.
On the way to the village, you'll come across a Blue Wizrobe and an Ice Moblin. Be patient and use a Rune when prompted on the Moblin.
Once you reach a certain point, another captain will appear. Dispose of him the same way you did the previous ones.
Finally, you'll get a ping that a group of archers must be defeated. They have the high ground, but find a rock with wind drafts underneath and blow it up using a remote bomb to bring the fight to them.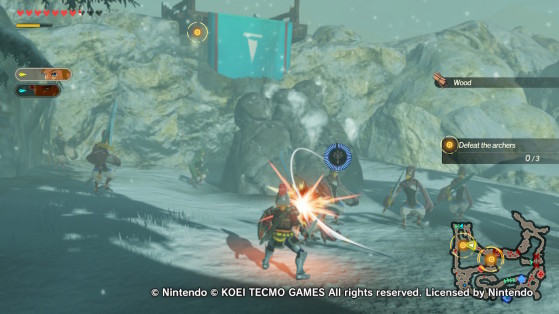 The archers shoot fire, just like the captains. Attack after they shoot. While you continue traveling to Rito Village, watch out for falling arrows. Little whirlwinds appear in the areas where the arrows will fall, so avoid those.
Next, you'll come across a huge outpost with a lot of Rito and two captains. Clear it using Runes and strong attacks, but watch your health meter.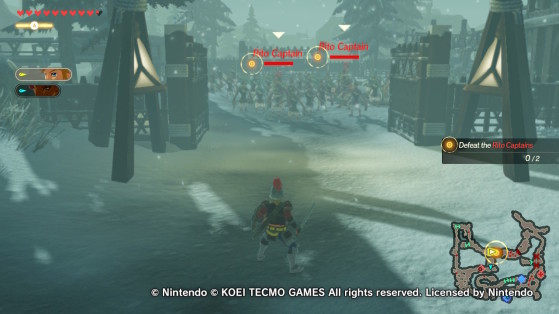 Eventually you'll get a notification to head to the NE corner of the map. This is where you'll face Revali.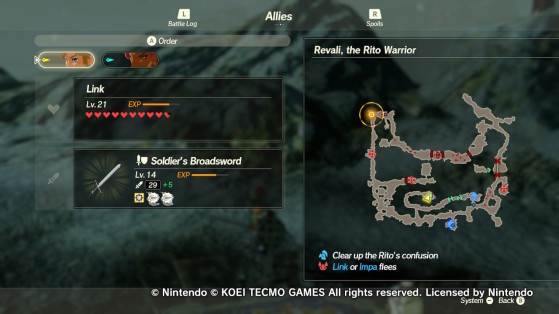 How to beat Revali
Revali is like the Lynel in how he'll attack you differently depending on whether you're close or far away. From a distance, he'll shoot fire arrows. Make sure to dodge left and right, and not backward, or you'll still get hit. Close the distance after he fires as he'll need a moment to recuperate, giving you a chance to break his defense.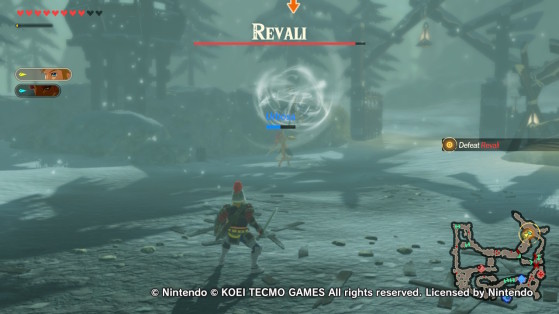 At one point, you'll get a prompt to use a Rune, which will cause significant damage. The next part of the battle is the hardest.
Revali will stick to the air and target you with bomb arrows.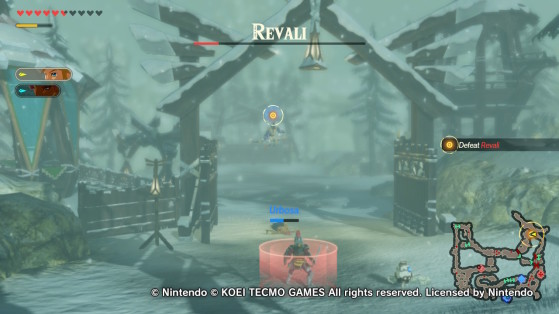 They are hard to avoid but keep dodging away. Get as close as you can and throw remote bombs at Revali to break his defense. One more strong attack and the fight will be over, as Zelda intervenes during a cutscene.
After you complete the mission, Revali becomes playable.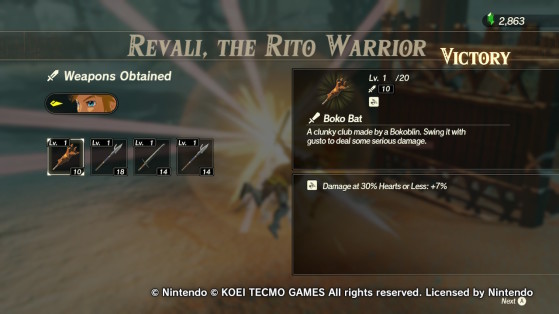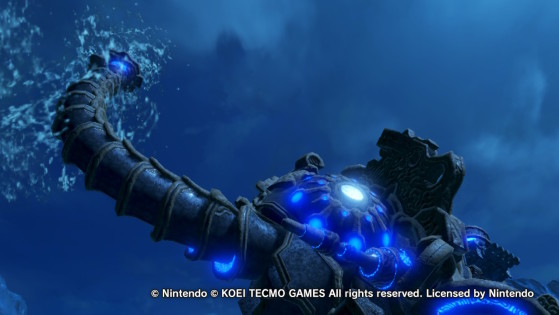 nintendo
Here's how to successfully pilot Vah Ruta to victory in the Mipha mission.