The first season of post-launch content for Call of Duty: Black Ops Cold War is in full swing.
While the popular Zombies mode may have only received a small portion of the new content, players are still finding new and unique variations of the weapons available to them. 
One of the new weapons added to the game is the Sledgehammer melee weapon. Once upgraded to its maximum, it heavily resembles the hammer wielded by Thor, the God of Thunder.
But how do you unlock Thor's Hammer in Zombies? Here's how.
Step 1 - Unlock the Sledgehammer
The first step is to ensure that you have unlocked the Sledgehammer. To find out how, click here to read our guide.
Step 2 - Select Your Loadout
Before starting a Zombies match, select the Sledgehammer and equip it.
Step 3 - Pack-A-Punch 3 Times
Once you've got enough points, head to the Pack-A-Punch machine and upgrade it three times. The name will change to Zjolnir, a direct reference to Thor's hammer.
Step 4 - Upgrade To Tier 5
To deal maximum damage with the Sledgehammer, upgrade it to Tier 5 to give it Legendary status. Then head back to the Pack-A-Punch machine for the finishing touch.
Step 5 - Equip Dead Wire
To give the Sledgehammer some electricity, equip the Dead Wire ammo mod to wield the immense power of Thor!
It's worth noting that Thor's Hammer does exactly the same damage as a fully upgraded Combat Knife and due to its sheer size, you will move slower. You may be slower, but nothing comes close to slaying the undead with Thor's might!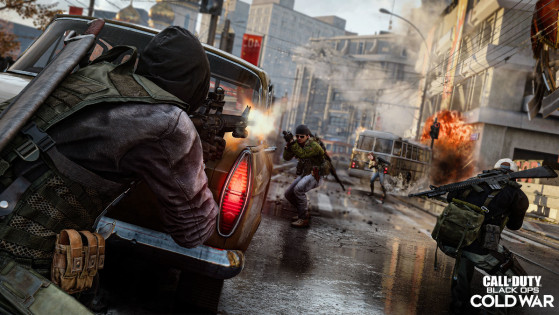 For those after a competitive Call of Duty match, some form of ranked playlist has been the place to go. For Black Ops Cold War, a competitive playlist might be around the corner.