This challenge is part of the Fortnite Season 5 Week 8 Challenges.
The corn field landmark isn't named on your map, but it's located east of the Colossal Coliseum, on the cliff.
Where to Find the Corn Field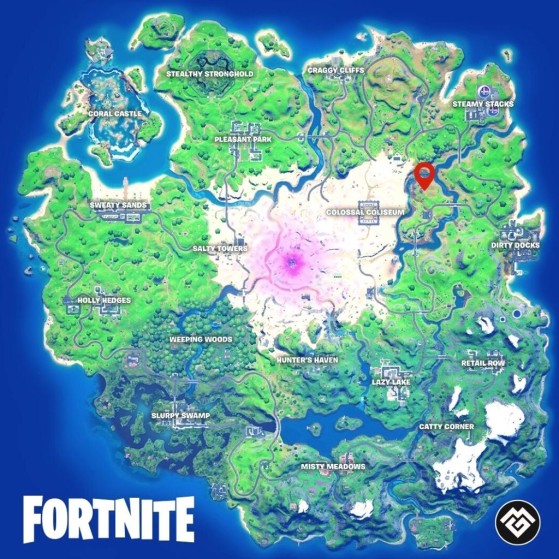 This challenge is pretty simple. Get a vehicle, head to Steel Farm, and just drive through one of the fields. 
Where to Find a Vehicle
Nothing prevents you from driving to Steel Farm from a distant city, but you can also land directly in the vicinity to complete the challenge more quickly.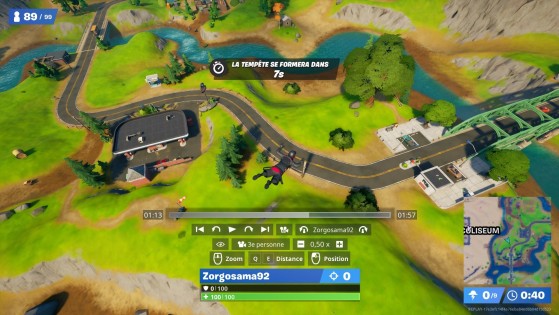 You're sure to find vehicles at the gas station south of the location, or at the ends of the green bridge further south. From there, you can reach Steel Farm quite quickly, even if your gas tank is almost empty.
Be warned, the area will be busy with players following release. Make sure to arm up beforehand! 
Original content by Romain "Zorg" Becquelin.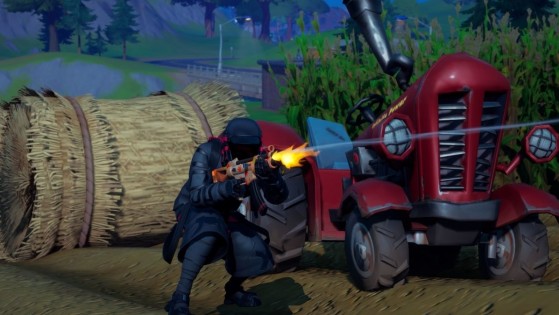 Chapter 2 Season 5: Week 8 Challenges
Week 8 of Fortnite Chapter 2 Season 5 brings a new set of challenges and rewards. Here's what you need to know.