Despite mysteriously disappearing at the beginning of Season 5, XP coins have returned to Fortnite with the Patch 15.20 update! These will grant you additional EXP to aid in completing your Battle Pass.
This week, the coins are further apart, which means it might be hard to get all the coins in one game.
Map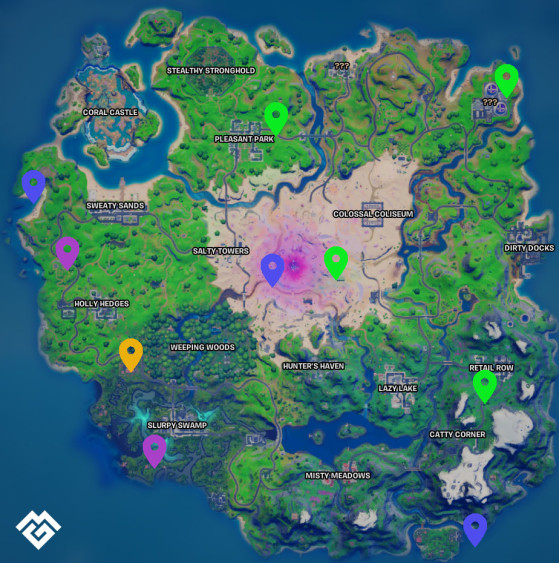 Purple coins are tricky to pick up — they break up into a multitude of pieces when you touch them, and you need to collect them quickly. We recommend enclosing them between four walls to collect as many as possible.
Reward per coin
Each coin awards a certain amount of XP:
Green

→ 5,000 XP

Blue

→ 6,500 XP

Purple

→ 10,300 XP

Gold

→ 15,000 XP
Original content by Maxime "Biaggi" Ricoveri.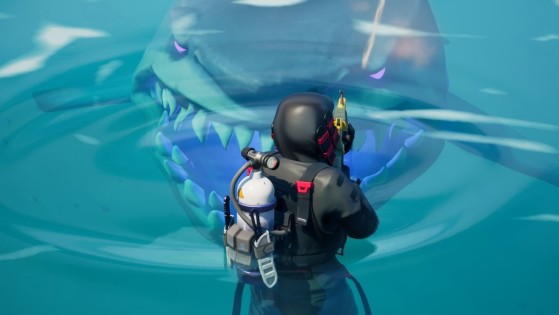 Week 9 of the challenges have started in Fortnite Season 5 and here's everything you need to know to get XP for your Battle Pass.