You'll need to wear a disguise in one of this week's Fortnite challenges. You can purchase a disguise for 75 Gold Bars from five differet NPCs in the game. Bear in mind, you do not get to choose which prop you will be disguised as – so you may end up sticking out like a sore thumb!
Where to Find Prop Disguises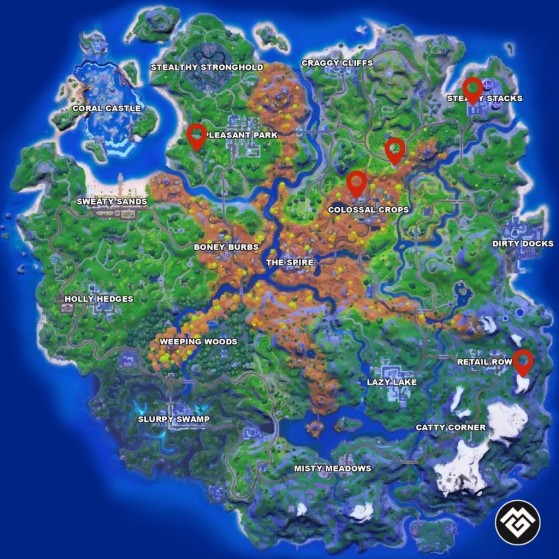 We've marked the locations of the NPCs on the map above.
Bushranger: wandering around west of Pleasant Park's southwestern corner.
Raz: walking around the upper floor of the largest building Colossal Crops.
Tomatohead: on the ground floor of the Pizza Pit – which is South of the Orchard and North of Colossal Crops.
Jekkyl: walking around the pool in the building on the western side of Steamy Stacks.
Snow Sniper: on one of the smaller mountains directly East of Retail Row.
All you need to do is stand still once you've donned your disguise, and no one will realise you're there!
As a reminder, the transformation into objects was until now the characteristic of an alternative game mode, called Prop hunt , where a player must unmask the others, previously hidden in the form of objects. This form of giant hide-and-seek is still today one of the most popular modes in Creative.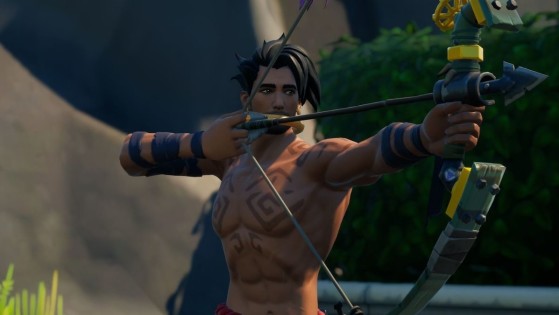 Here's what you'll need to do for this week's set of Fortnite challenges.