Season 3 of Warzone is well underway and as players begin exploring the new iteration of Verdansk set in 1984, there are a few new weapons that have been added into the ever-expanding arsenal alongside a number of changes to the existing weapon balance. 
With the likes of the M16 and the FFAR 1 assault rifle receiving nerfs in the Season 3 update, players are discovering other weapons that appear to be more viable than the ones that previously dominated the Season 2 metagame.
With that said, what are the best weapons to use in Warzone Season 3?
Warzone Season 3 Best Weapons
FARA 83
A number of professional players and content creators have already determined that the FARA 83 assault rifle is standing out from the rest of the pack thanks to its deadly rate of fire and minimal levels of recoil with the right set of attachments equipped.
The FARA 83 was added to Warzone at the beginning of Season 2 and failed to scratch the surface of the metagame, but it looks like it has now found its place as one of the best rifles to use.
LC10
Also added as part of Season 2 was the LC10 submachine gun. Like the FARA 83, it failed to establish itself in the close-quarters meta, often overshadowed by the MAC-10 and Modern Warfare's MP5.
Thanks to the recent wave of weapon balancing, the LC10 was one of the weapons that received a buff, improving mid-range performance thanks to an increase in damage range. 
While it doesn't feature the same rate of fire as the likes of the MAC-10, its ease of control at longer distances sets it apart from some of the other offerings in the category.
M4A1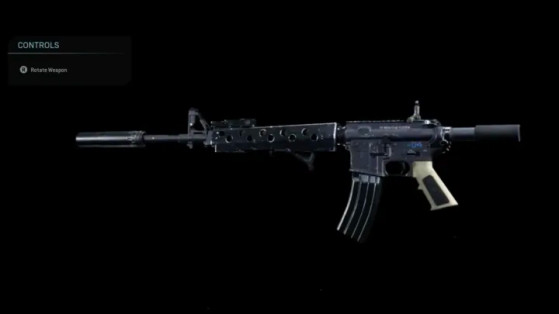 Modern Warfare's M4A1 has always hovered around the top tiers of Warzone's metagame and with recent changes balancing some of the more overpowered weapons in the arsenal, some are starting to reunite with this popular rifle.
Armed with a solid rate of fire combined with minimal recoil, the M4A1 is deadly in many close-range and mid-range scenarios, downing an opponent in an incredibly short space of time. 
PPSH 41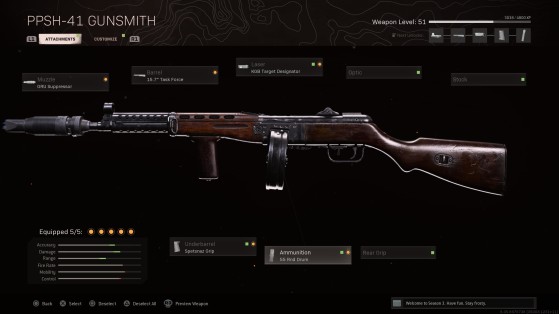 The newest addition to the Warzone arsenal has already had a significant impact on the meta, with many players selecting it in their respective loadouts for close-quarters action.
Known for its often unmatched fire rate, the PPSH-41 SMG is one of the most popular weapons to appear in the Call of Duty franchise, and its addition into Warzone has been met with plenty of positivity.
With the attachment combination seen in the image above, it is very easy to score several kills with the classic SMG.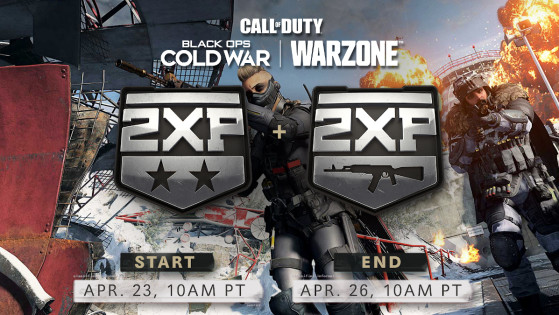 To celebrate the launch of Season 3. Warzone and Black Ops Cold War will have a Double XP Weekend.