Warzone Season 3 is finally underway after months of leaks, speculation, and the hotly-anticipated release of a nuclear missile which paved the way for a brand-new version of Verdansk set in 1984 and full of changes.
Alongside the new map, a range of new content also arrived in the battle royale, including two brand-new weapons.
One of them is arguably one of the most recognizable weapons that has appeared in the Call of Duty franchise, the PPSH-41.
Known for its exceptional rate of fire, the PPSH could become one of the most popular weapons to use in close-quarters scenarios, but with so many attachments to select, it can be tricky to find the ideal combination.
Here are the best attachments to maximize the PPSH to its fullest potential!
The Best PPSH Warzone Attachments
After several hours of testing a variety of combinations, we opted to settle on this set of five:
Gru Suppressor (Muzzle)

15.7" Task Force (Barrel)

KGB Target Designator (Laser)

Spetsnaz Grip (Underbarrel)

55 Rnd Drum (Ammunition)
This particular combination manages to deal with the vertical recoil caused by the high fire rate, giving players a lot more control when firing the weapon.
The addition of a target designator may seem unorthodox but with a slight increase in damage range earned by equipping it, it's a sure-fire method of improving the overall performance of the PPSH.
Lastly, the 55-round magazine is a no-brainer as players will find themselves rinsing through their ammo supply at an incredible rate.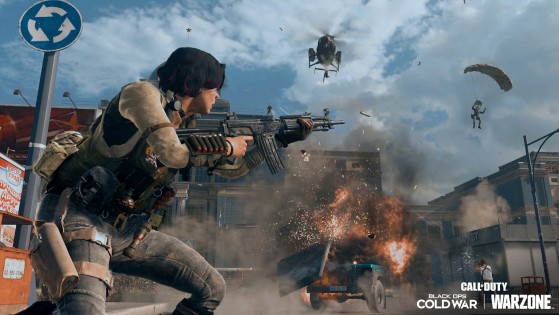 Season 3 of Warzone is underway! But what exactly are the best weapons to use?