When you first head towards House Beneviento in Resident Evil Village, you'll spot a gravestone with a missing slab. After defeating Donna and Angie you'll be able to get Berengario's Chalice. Read on for our guide on how to do this. 
How to complete the gravestone
To complete the gravestone, you must have completed the entire part of the story that takes place within the Beneviento house. Once the story is complete, go to the village cemetery and kill all the atrocities that were already lurking in the Garden or the Common Pit. Once the opponents are eliminated, you will be able to see that a sepulchral chapel opens. It is in this that you will be able to find the missing slab.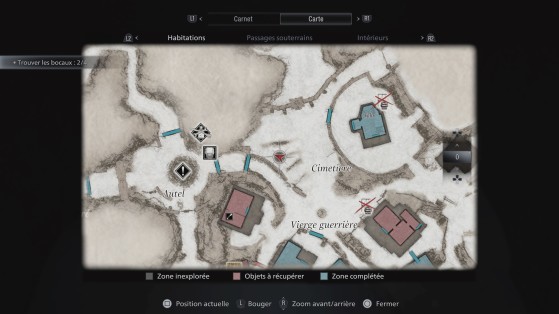 How to beat the giant?
Once the stele in your pocket, return to the location of the treasure. Be careful, a monster will be waiting for you, so prepare yourself beforehand so as not to lose your life suddenly. Pipe bombs and mines are a great way to defeat the giant quickly. You will still have to improve some of your weapons to approach this fight calmly. With proper preparation you should have no trouble taking down the giant: simply keep him at bay while trapping the terrain and give him a taste of the sniper picked up in Castle Dimitrescu.
Once the monster is dead, you can quietly complete the gravestone and thus recover the Beneviento treasure which is one of the biggest loots in the village of this Resident Evil.
What to do with the Chalice of Berengario
The chalice is very beautiful, but it will not be of much use to you. Nevertheless, the Duke will be happy to buy it from you and in view of its great value, the sale price will be substantial.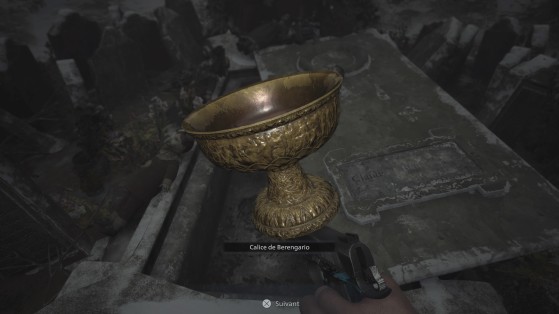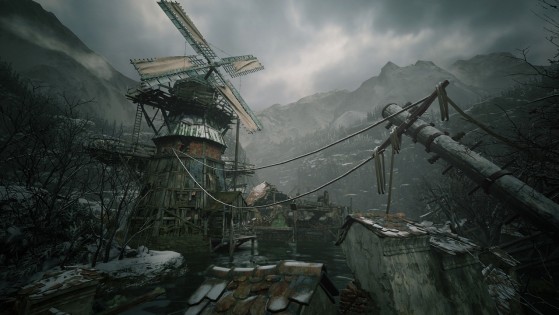 The next chapter in our complete Resident Evil Village walkthrough sees us head to the Reservoir to take on Moreau.