As you rummage around the hamlet of Resident Evil Village, you'll come across a wide variety of items, from consumables to treasures to valuable items.
Location of Necklace with Two Holes
To find the incomplete necklace, you will need the well wheel, which is located near the house with the red chimney.
Once you have the well wheel, head to the house at the top right of the cemetery. There's a well in the garden. Interact with it and you'll find the first part of the item.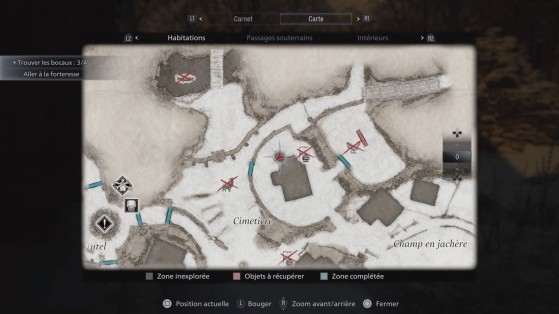 The first stone of Necklace
Once you have completed the part of the story with Moreau, you will have the crank in your possession. It will allow you to open the mechanical doors, but also the drawbridges. The first stone of the Necklace is at the very south of the village on a tin roof.
To reach this roof, you will have to go through the mechanical door in the house where you first met the lycans. Once the mechanical door is open, you can climb a small ladder, and following the path, you will come across the tin roof, where a small box containing the first stone of the necklace is located.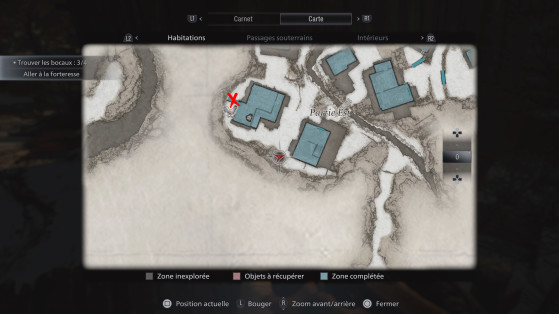 The position of the second stone
Still using the crank, you will be able to lower the drawbridge which is on the right of the Lone Road. Once you reach the other side of the river, you can get on the boat go under the drawbridge.
Once you reach the end of the river, you will be able to board an area that will require you to lower a second drawbridge in order to return to the house you already visited after Dimitrescu chapter. Behind the house, you will be able to interact with the well and unlike the others, you will be able to go down into it.
You'll then find a small puzzle:
On the dashboard, press the first two buttons from the left.

Cross the walkways and push the car in front of you twice.

Once the first car has been pushed aside, push the second car until it falls.

Once the second car falls, climb down on it and back up to reach the small hole that leads behind the gate.
This is where you will find the last stone that will allow you to get the whole necklace.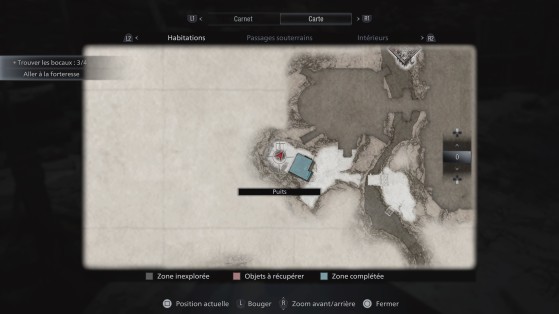 You'll then have to combine all the parts of the Necklace. You will be able to sell this valuable to the Duke.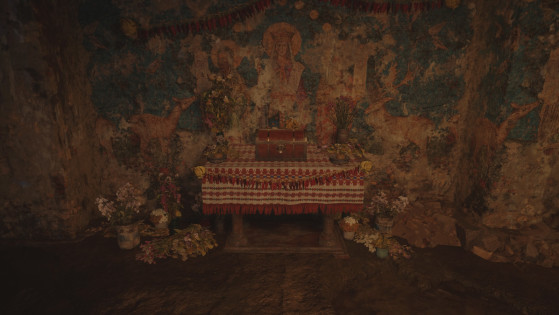 You will need to complete Luiza's Heirloom to find the key that opens the chest located in the Lone Road. Here's a guide showing the locations of the different parts of Luiza's Heirloom.