There are many, many cheat codes in GTA 5. While some of these codes are just aesthetics like the ability to change the weather in-game, others allow you to become a Superman by doing super jumps, swimming faster. or even by becoming invincible. You will also have the opportunity to get the weapons and vehicles you want, without spending a single dollar.
Cheat codes on PC: Complete list, where to enter them
Following this article, you will find all the codes available on PC. Some cheat codes have specifics indicated by an (*), refer to the end of the table for details.
GTA 5 codes can be entered in two different ways:
On the phone, in the same way as in GTA 4. Just take out the phone, go to contacts and press the Space key to type a number. Press Space again to confirm.

Or you can type the code directly in the command (which you will display by pressing the "²" key)
Player Cheats
Cheat codes

Telephone / letter code

Explosive Melee: literally explosive punches and kicks

1-999-4684-2637

HOTHANDS

Slow Aim: aim in slow motion*

1-999-332-3393
DEADEYE

Flaming Ammo: bullets will set enemies on fire

1-999-462-363-4279
INCENDIARY

Raise Wanted Level: raise your level by one star

1-999-3844-8483

FUGITIVE

Slippery Tires: no friction when driving

1-999-766-9329

SNOWDAY

Explosive Ammo: all guns shoot explosive bullets

1-999-444-439

HIGHEX

Lower Wanted Level: lower the level by one star

1-999-5299-3787
LAWYERUP

Super Jump: leap high in to the air

1-999-467-8648

HOPTOIT

All Weapons: get one of each weapon + ammo

1-999-866-587

TOOLUP

Swim Faster: swim at a sprinting speed

1-999-4684-4557

GOTGILLS

Moon Gravity: lower gravity for you and the car you're driving

1-999-356-2837

FLOATING

Sky Spawn: teleport in to the air and fall back down

1-999-759-3255

SKYFALL

Get Parachute: equips a parachute

1-999-759-3483

SKYDIVE

Drunk Mode: get drunk and stumble around

1-999-547-867

LIQUOR

Heal Yourself: get maximum health and armor

1-999-887-853

TURTLE

Invincibility: Become invincible for
five minutes

1-999-724-654-5537

PAINKILLER

Recharge Specials: recharge your special ability bar

1-999-769-3787

POWERUP

Run Faster

1-999-228-2463

CATCHME
World Cheats
Cheat

Telephone/letter code

Slow Motion: slow time ***

1-999-756-966

SLOWMO

Change Weather: cycle through different weather states**

1-999-625-348-7246

MAKEITRAIN
Vehicle Cheats
Cheat

Telephone/letter code

Spawn Mallard: spawn a stunt plane

1-999-2276-78676

BARNSTORM

Spawn Buzzard Attack Chopper: spawn a helicopter

1-999-289-9633

BUZZOFF

Spawn Comet: spawn the Comet sports car

1-999-266-38

COMET

Spawn Rapid GT: spawn the Rapid GT coupe

1-999-727-4348

RAPIDGT

Spawn Sanchez: spawn the Sanchez dirtbike

1-999-633-7623

OFFROAD

Spawn Trashmaster: spawn a garbage truck

1-999-872-7433

TRASHED

Spawn PCJ-600: spawn a PCJ-600 motorcycle

1-999-762-538

ROCKET

Spawn BMX: spawn a bicycle

1-999-226-348

BANDIT

Spawn Caddy: spwan a golf cart

1-999-4653-461

HOLEIN1

Spawn Duke o' Death: spawn the Duke o' Death muscle car

1-999-3328-4227

DEATHCAR

Spawn Stretch: spawn a stretch limousine

1-999-8463-9663

VINEWOOD

Spawn Duster: spawn a biplane

1-999-3597-7729

FLYSPRAY

Spawn Kraken: spawn the Kraken submarine

1-999-282-2537

BUBBLES

Spawn Dodo: spawn a seaplane

1-999-398-4628

EXTINCT
* For this one, there are 4 levels of slow motion. Re-enter the code to reach levels 2, 3 and 4. Enter it a fifth time to return to normal.
** Each time this code is entered, the weather toggles between: very sunny, clear sky, cloudy, polluted, overcast, rainy, stormy, cloudy, snowy (in that exact order).
*** There are 3 levels of slow motion. Re-enter the code to reach levels 2 and 3. Enter it a fourth time to return to normal.
Translated from original content by Célia "Lolisa".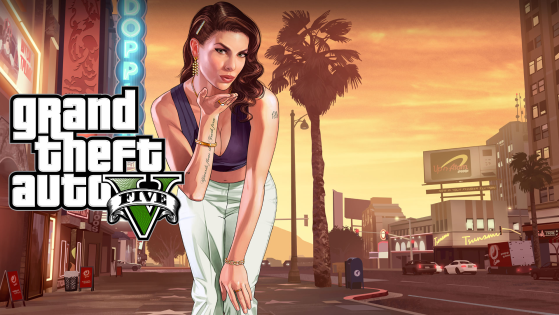 It was revealed last June that an enhanced version of GTA 5 would be coming to new-gen PlayStation and Xbox consoles, and now it's finally been confirmed by Rockstar Games.