This quest is one of the challenges of Week 1 of Season 7 of Fortnite. You will need to harvest Stone, using your pickaxe, from the Aftermath. In the inaugural trailer of the season, we see that this old place is completely destroyed by the alien mothership. Only a crater remains, bristling with rocks. You will therefore have to go to the center of the island to collect in the rubble.
The Aftermath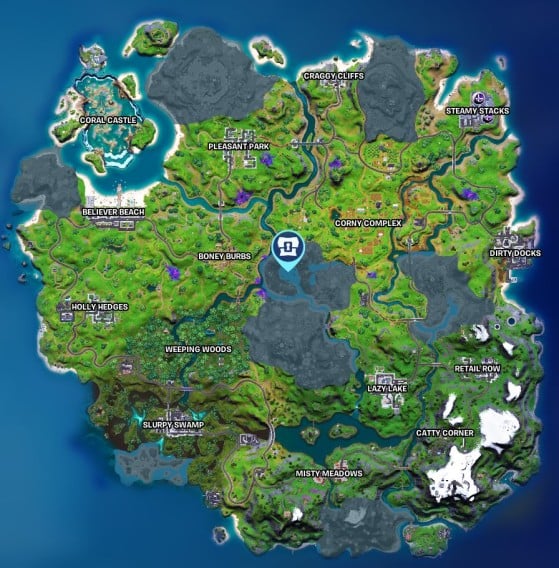 This challenge will only ask you to use your pickaxe on Stone, in order to extract 100 units of materials. It is therefore possible to validate this challenge as soon as you land, if you land next to one of the huge stones that litter the place. Some pebbles are so huge that by hitting the weak spots with precision, you will collect 100 stones at once, in no time.
As usual, only aggressive rival players can make this quest difficult. Try to aim for a rock that is not coveted by anyone upon landing. You can also play it bossy, landing on a chest to get a weapon and execute your rivals on the spot. Both techniques are good. You are only ordered to go to the crater too late in the game, because due to this challenge, it is possible that all the stones in the area are quickly mined from the start of the game.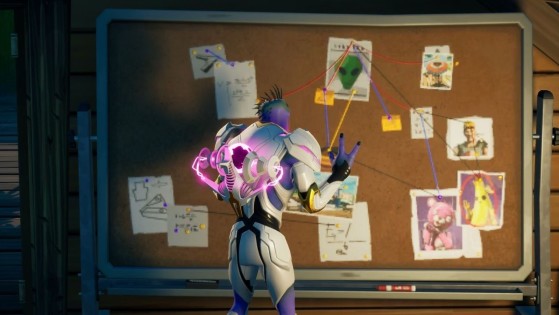 Interacting with Bunker Jonesy's conspiracy board is a challenge in Fortnite Chapter 2 Season 7. This challenge concerns the list of missions for week 1 and allows you to gain XP for your Battle Pass.