Warzone Season 4 is finally here and to celebrate the launch of the new season, a total of three new weapons will be making their way into the ever-expanding arsenal of weaponry.
One of the three weapons is the MG 82, the first LMG to be implemented since Black Ops Cold War was integrated into the battle royale in 2020.
Find out how to unlock the LMG in this guide!
MG 82 Warzone Season 4
Armed with the highest rate of fire out of all the Black Ops LMGs, there is every chance that the MG 82 could make a huge impact on the current Warzone metagame.
Depending on any weapon balancing introduced by Raven Software, it's likely that this LMG will feature in the loadouts of many players once Season 4 gets underway?
How To Unlock The MG 82 In Warzone Season 4
Like the C58 assault rifle, unlocking the MG 82 in Warzone is a straightforward process.
Simply reach Tier 15 of the Season 4 Battle Pass and the weapon will be available to use!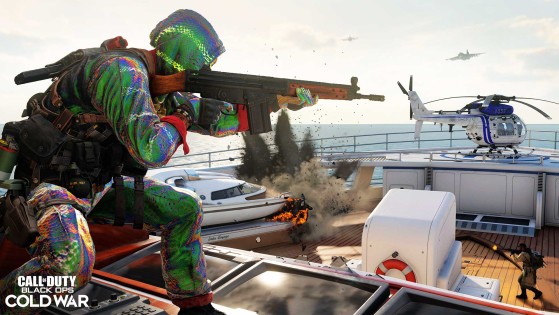 The C58 is the latest assault rifle to arrive into Warzone as part of Season 4. Find out how to unlock the rifle in this handy guide.