Season 7 of Fortnite is well under way, with the Week 4 challenges now live.
For this challenge you'll need to retreive a guide to the end of days. Here's where you can find the doomsday preppers guide.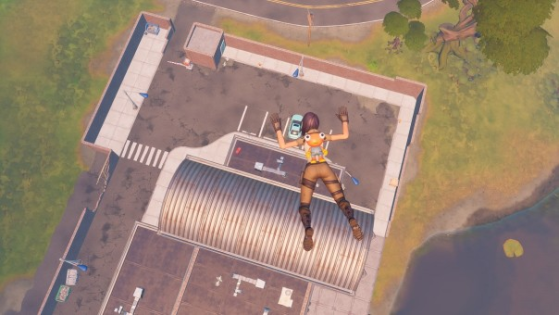 Where to find the doomsday preppers guide
The guide is located in the Hydro 16 complex, the hydroelectric dam west of Misty Meadows.
Go directly inside the building, and then head to the right. Once you have passed the steel staircase all you have to do is open the first door on your right.
You'll find yourself in a small office and the guide, which for us took the form of a blue book, is located between the office chair and the storage locker.
You just have to touch it to complete your quest and pocket the EXP that goes with it.