A new event quest was added to Monster Hunter Rise on July 2. This rank 7 quest, "Fooled in the Flooded Forest", consists of hunting a Chameleos to unlock the Play Possum gesture.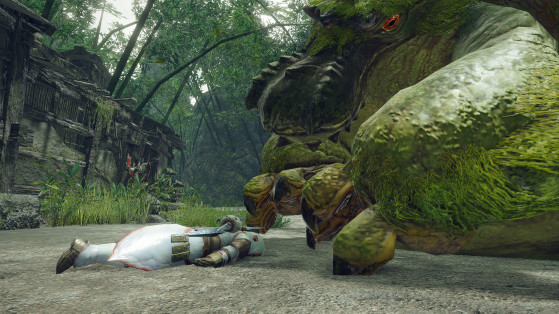 Information
To get the quest, you need to talk to Senri the Mailman, by selecting the Add-on Content. Make sure you have installed the 3.0 update before trying to download it.
The quest takes place in the Flooded Forest and lasts about 50 minutes. It will require you to hunt Chameleos.
The Chameleos loves to make himself invisible and move very quickly to attack you from your blind spot. He will always try to use a huge veneer from nowhere. His ability to make himself invisible is greatly enhanced when he spreads his mist in the area.

The real danger lies in his poison. Here, the best solution is to never face him. However, this will not protect you from the more poison sprays, such as when he raises his head and throws many poison balls around him.

The most important thing to keep in mind is that when he flies away, he will spit a huge stream of poison below him, so you need to run away. If he manages to hit you, not only the damage you will suffer will be very significant and above all, it will create a ring of poisonous gas in the area, but he will use this chance to attack you a second time with his wings.

The clouds will either be projected forward, which will widen the circle if his target is outside, or he can concentrate them in the middle if you are inside. Either way, you will be in danger, so jump over with a Wirebug or dive forward if you have the time.
Don't be afraid to take antidotes and various potions with you, as you may need them!

Chameleos
Precious few sightings of this elder dragon have been recorded, leading to claims it can vanish into its environment like a chameleon—hence its name. Witnesses report that, when enraged, it can spew a fog-like breath, which seems to come out of nowhere, and enhance its strength by licking the pollen from Petalaces.
Rewards
By completing this quest for the first time, you will unlock the Play Possum gesture. Also, the reward money is 22680z.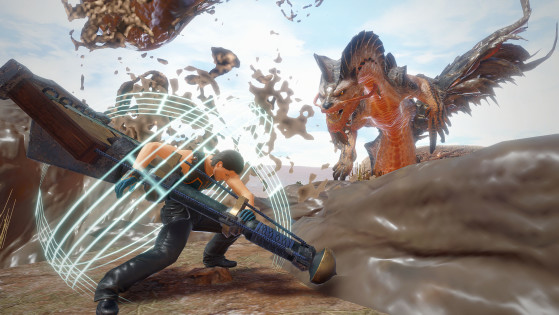 Defeat an Almudron in the new Monster Hunter Rise event quest to obtain Wild Dark Leather and create Black Leather pants.