Greninja is another Pokémon you can get for free in Pokémon Unite, given away on the last day of the 14-Day Welcome Gifts promotion.
Our guide helps you understand Greninja's moveset and choose the best abilities as you level up, as well as suggest the best Held Items and Battle Items to equip.
You'll start the battle as Froakie, evolving into Frogadier at Level 5 and Greninja at Level 7.
Greninja: Starting Items
These are the items we recommend equipping on Greninja before you head into battle.
Be mindful that you can equip up to three Held Items and one Battle Item. All stats are based on items being Level 1, without having been upgraded.
Held Items

Muscle Band
Atk +1
Basic Atk Speed +0%
When basic attacks hit, the damage is increased by 1% of the opponent's opposing HP.

Float Stone
Attack +1.6
Movement Speed 0
Increases movement speed by 10% when the Pokémon is not in combat.

Energy Amplifier
Aeos Energy Gather Rate +0.4%
Move Cooldown -0.3%
After the Pokémon uses its Unite Move, the damage the Pokémon deals is increased by 7% for a short time.
Battle iItem

Eject Button
Quickly moves your Pokémon in the designated direction.Rapidly teleports a short distance
Greninja is one of the few Pokémon that can be thought of as a point "marker". It can sow confusion in the minds of opposing players, while mischievously scoring goals.
The item choices reflect this, with Float Stone granting extra mobility. Muscle Band and Energy Amplifier just help its damage output, both individually and in team battles.
Naturally, as an Attacker, Eject Button is the disengage tool you need.
Greninja: Starting Attack

Bubble
Attacks with a spray of bubbles, decreasing the movement speed of opposing Pokémon for a short time when it hits.
Taking Bubble will allow you to defeat Wild Pokémon quickly, while also being a good tool for hunting down straw opponents with the on-hit slow.
Greninja: Best Moves
Between Smokescreen and Water Shuriken, Greninja beciomes an Attacker adept at diving in and out of battle, avoiding taking major damage itself.
A naturally hyper-mobile Pokémon, you'll want to literally become the ninja in its name in order to score as many points as possible for your team.

Smokescreen
Puts up a smokescreen and leaves it in place. User becomes stealth for a short time an. The next Basic Attack is a boosted attack
Upgrade at Level 13: Increases Attack for a short time when the user stops sneaking.

Water Shuriken
Throws shurikens made of water in quick succession. Increases the user's movement speed while they are using this move and restores the user's HP every time a shuriken hits.
Upgrade at Level 11: Increases the number of times this move attacks
Greninja: Passive Ability

Torrent
When the Pokémon is at half HP or less, its damage and movement speed are increased.
Greninja: Overall Rating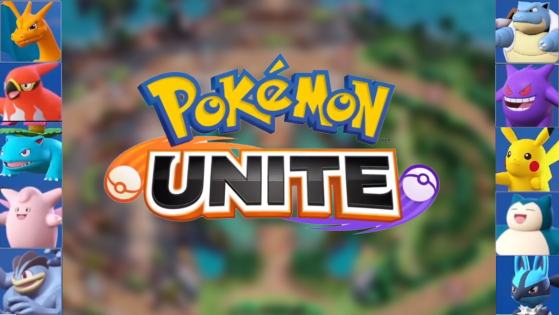 Here are all the Pokémon you'll be able to get your hands on in Pokémon Unite, the new MOBA-style battler.