Pikachu is one of the Pokémon you can choose as your starter in Pokémon Unite, as you work through the tutorials. Otherwise, it can be bought in the store for 6,000 Aeos Coins or 345 Aeos Gems.
Our guide helps you understand Pikachu's moveset and choose the best abilities as you level up, as well as suggest the best Held Items and Battle Items to equip.
Pikachu: Item Choices
These are the items we recommend equipping on Pikachu before you head into battle.
Be mindful that you can equip up to three Held Items and one Battle Item. All stats are based on items being Level 1, without having been upgraded.
Held Items

Float Stone
Attack +1.6
Movement Speed 0
Increases movement speed by 10% when the Pokémon is not in combat.


Shell Bell
Sp. Atk +1.6
Move Cooldown 0%
When the Pokémon hits with a move, it recovers a minimum of 45 HP. The higher the Pokémon's Sp. Atk, the more HP it recovers.
Battle Item

X Attack
Raises your Pokémon's Attack and Sp. Atk for a short timeIncreases ATK and Special ATK for a short time.
Pikachu is an Attacker who relies on kiting opponents, deliberately maintaining space between itself and its enemies. It is a deadly Pokémon in terms of sheer damage output, provided it doesn't get locked down and killed.
To this end, the Float Stone is a must, while Wise Glasses ramp up the damage done by its abilities. Shell Bell is great for that little extra sustain.
Unlike other Attackers, you can forego the usual Eject Button and go with X Attack as a Battle Item, for added damage.
Pikachu: Starting Attack

Electroweb
Attacks and captures opposing Pokémon using an electric net, leaving them unable to move.
This choice of starter may seem risky because of its fairly substantial cooldown, but Electroweb allows you to control enemies effectively -- either locking fleeing enemies down or preventing them doing the same to you.
Pikachu: Best Moves
This Pikachu build is all about crowd control. Your goal will be to drive your opponents crazy with a barrage of lightning bolts, immobilising and slowing them for your team to pick them off.
A great combo is first locking them down with Thunderbolt, then when they try to escape, slowing them with Electroball. Of course, the reverse works just as well!

Electro Ball
Hurls an electric orb, dealing damage to opposing Pokémon in the area of effect. Also paralyzes opposing Pokémon for a short time.
Upgrade at Level 11: Increases damage dealt by this move.

Thunderbolt
Attacks with a strong electric blast, dealing damage to opposing Pokémon in the area of effect and leaving them unable to act.
Upgrade at Level 13: Increases damage dealt by this move.
Pikachu: Passive Ability

Static
Decreases the movement speed of all opponents near the Pokemon for a short time when the Pokemon receives damage. This Ability goes on a cooldown after it's triggered.
Pikachu: Overall Rating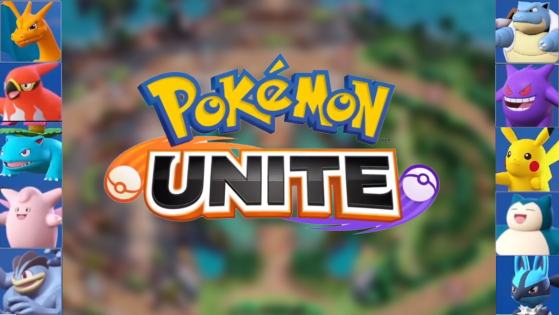 Here are all the Pokémon you'll be able to get your hands on in Pokémon Unite, the new MOBA-style battler.