Simply reaching Trainer Level 5 will be enough for you to unlock Venusaur for free in Pokémon Unite, a ranged Attacker.
Our guide helps you understand Venusaur's moveset and choose the best abilities as you level up, as well as suggest the best Held Items and Battle Items to equip.
You'll start the battle as Bulbasaur, evolving into Ivysaur at Level 5 and Venusaur at Level 9.
Venusaur: Item Choice
These are the items we recommend equipping on Venusaur before you head into battle.
Be mindful that you can equip up to three Held Items and one Battle Item. All stats are based on items being Level 1, without having been upgraded.
Held Items

Shell Bell
Sp. Atk +1.6
Move Cooldown 0%
When the Pokémon hits with a move, it recovers a minimum of 45 HP. The higher the Pokémon's Sp. Atk, the more HP it recovers.

Sp. Atk Specs
When the Pokémon scores a goal, its Sp. Atk increases by 8.

Float Stone
Attack +1.6
Movement Speed 0
Increases movement speed by 10% when the Pokémon is not in combat.
Battle Item

Eject Button
Quickly moves your Pokémon in the designated direction.
Contrary to what one might think at first glance, Venusaur is not a tank and shouldn't be built as such. It can deal good damage, especially if it has a lot of Sp. Atk.
As such, Sp. Atk Specs provide the boost you need, with Float Stone and Shell Bell allowing lot of mobility and sustain for you to be able to pick off your opponents.
As with most Attackers, Eject Button is a must for disengage.
Venusaur: Starting Attack

Seed Bomb
Hurls a large seed at the designated area, dealing damage to opposing Pokémon in the area of effect.
Venusaur's two starting abilities are pretty much the same, but we prefer Seed Bomb as it has a very low cooldown.
Venusaur: Best Moves
Petal Dance can hurt a lot if you have bonus Sp. Atk, while becoming more mobile and better suited to kiting. Solar Beam is a very powerful move, albeit difficult to pull off. This build is best suited when your team has plenty of CC.

Petal Dance
Scatters petals around the user, increasing movement speed for a short time and dealing damage over time to opposing Pokémon in the area of effect.
Upgrade at Level 11: Increases this move's area of effect.

Solar Beam
Blasts a bundled beam of light, dealing damage to opposing Pokémon in the area of effect.
Upgrade at Level 13: Reduces the length of time before this move fires and reduces its cooldown
Venusaur: Passive Ability

Overgrow
When the Pokémon is at low HP, the damage it deals is increased.
Venusaur: Overall Rating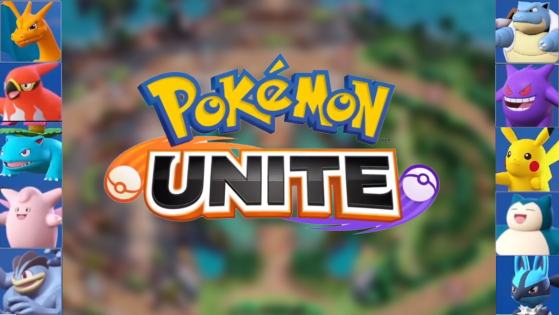 Here are all the Pokémon you'll be able to get your hands on in Pokémon Unite, the new MOBA-style battler.