This quest is one of the challenges in Week 8 of Fortnite Chapter 2 Season 7 of Fortnite.
You'll be asked to complete three bounties from the bounty board. This mechanic has been around for a few months now, with boards found in several places on the island.
Each will assign you a bounty to fulfil, which entails finding and eliminating a target.
Where to find Bounty Boards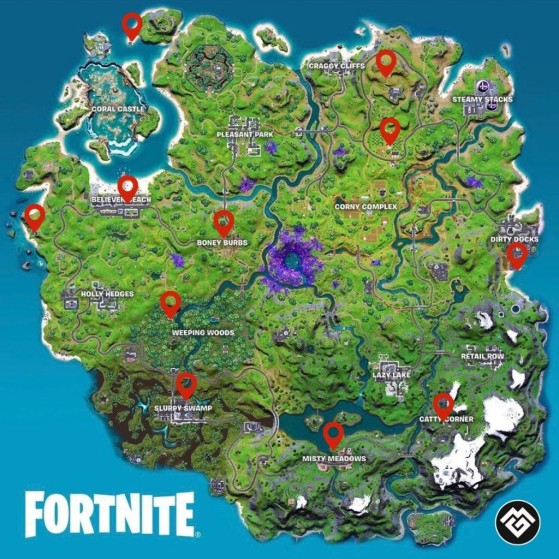 The locations of the bounty boards have varied significantly from season to season. Almost all of the locations for Season 7 can be found on the map above.
Each board can only give one contract, so you'll need to visit multiple boards to complete this quest.
Make sure you arm yourself adequately before undertaking a bounty, as your target won't be very forgiving!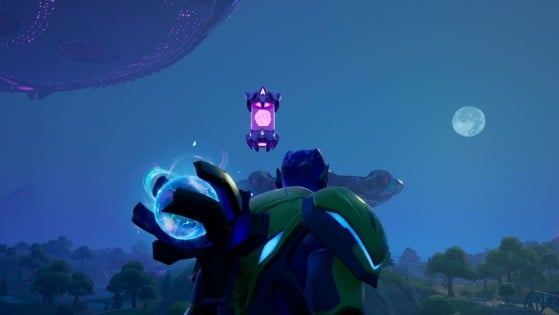 Alien artifacts allow you to obtain additional styles for the Kymera skin, which is unlocked as soon as you purchase the Battle Pass. Here's where you can find the alien artifacts in Season 7 Week 8.