Fortnite Season 7 still gives its NPCs a place of honor within the game. Scattered all over the island, they'll give you missions to complete, exotic weapons to use, and other curios. The developers also know how to use them in new challenges.
In order to don the famous DC rRed cape, you'll need to successfully restore Clark Kent's lost memories. To do this, you will have to complete Clark Kent, Armored Batman, and Beast Boy missions.
Where to find Clark Kent, Armored Batman and Beast Boy
These new characters are in three different places on the map -- Steel Farm for Clark Kent, Dirty Docks for Armored Batman, and in the Weeping Woods for Beast Boy. The following map shows their exact locations: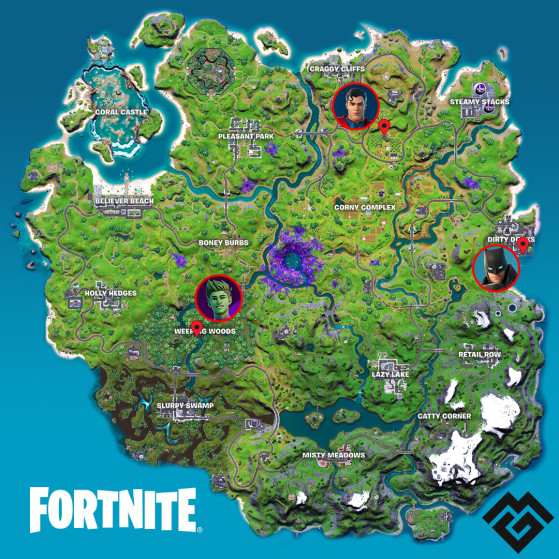 All you have to speak to them and complete the various tasks that they will entrust to you. The Clark Kent outfit will be unlocked after five tasks.
You will need this skin if you want to complete the last two Superman missions:
Glide through 3 rings as Clark Kent

Use a phone booth as Clark Kent
Be careful -- these characters can become hostile if they take damage. Try not to accidentally hit them with your pickaxe or shoot them, or else you won't be able to interact with them.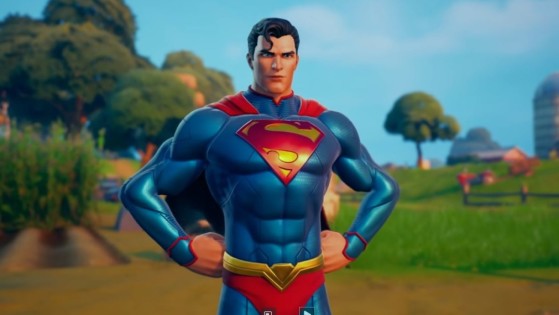 On August 10, Superman will officially soar into Fortnite. Here's what you'll need to do to unlock one of the most powerful characters in the DC Comics universe.