The very first fishing event on Genshin Impact has just started. If the various missions give you a hard time, here is a special guide to help you complete them and find the necessary fish. You have 9 days to complete the event and earn the various rewards.
How to start the Lunar Realm Event
In order to access this new event, certain conditions are necessary:
Be AR 30 or above

Have done the Archons quest "Ritou's Escape Plan"

Unlock the teapot

Unlock fishing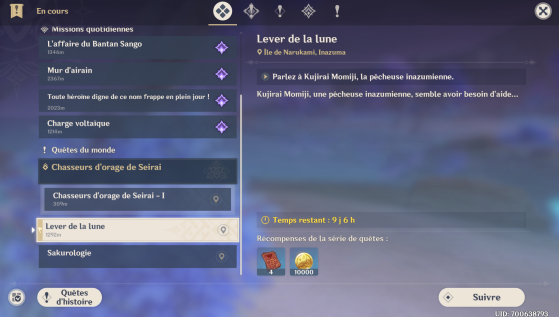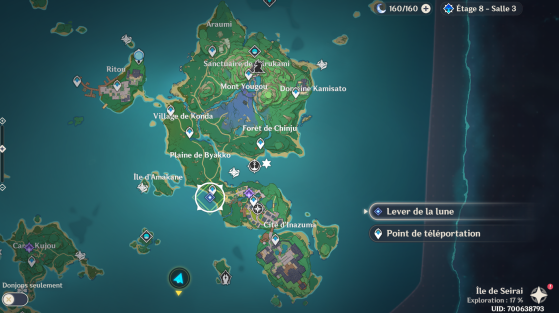 To get your primogems you'll first need to get to Liyue and fish
Sweet Flower Medaka
In this first mission, you must catch up to 4 Medakas:
Catch 2 Sweet Medakas: 60 Primogems + 30,000 Moras + 3 Hero's Wit

Catch 3 Sweet Medakas: 30,000 Moras and 4 Sanctifying Unction

Catch 5 Sweet Medakas: 6 Mystic Enhancement Ore
The fishing area for this Challenge is in Liyue, near Mingyun Village.
The Sweet Medaka is yellow / orange in color : try to target only fish of this color in the water to avoid wasting your bait.
The Sweet Medaka is attracted to fruit paste type baits.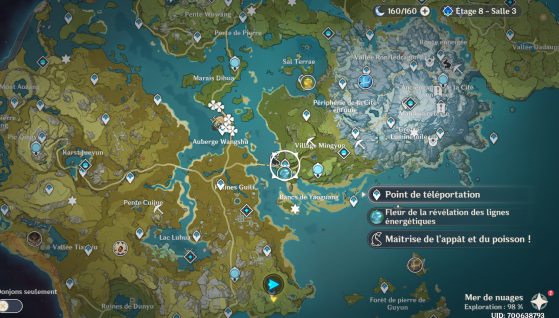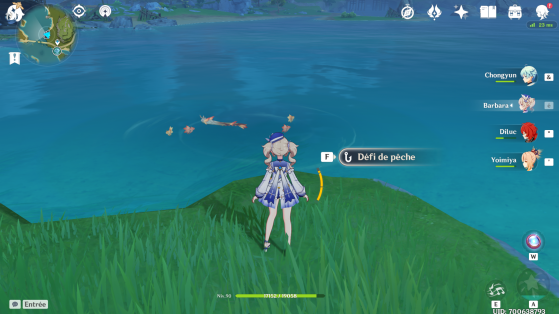 Day 2
The second part of the event is much simpler. The challenge is at Lake Luhua and you just have to catch as many fish as possible (of all types) within the time limit.
Catch 2 fish: 60 primogems + 30,000 Moras + 3 Hero's Wit

Catch 4 fish: 30,000 Moras and 4 Sanctifying Unction

Catch 6 Fish: 6 Mystic Reinforcement Ore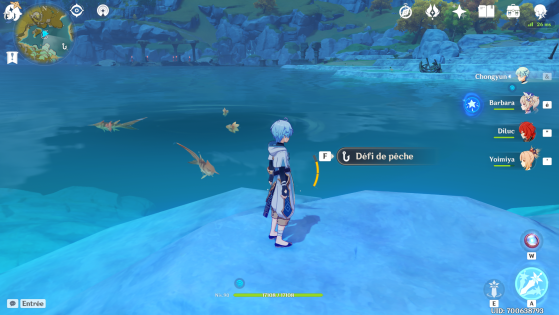 Day 3
The third part of the event will ask you to speak to Nantuck at the Mondstadt Fishermen's Association. The latter will then send you to investigate the Dosdragon Mountains to find the fossil of the Lunar Leviathan. There, you will have to follow and then face looters. When you report to Kujirai, she won't believe Nantuck and will tell you that more fishing exercises await you. You will get 60 primogems.
Day 4
This mission will ask you to get five Glaze Medaka

Day 5
This challenge does not impose any particular fish but you will have to catch between 2 and 6 of them to get all the rewards. The fishing spot is in Mondstadt, on the Falcon Coast. There, one finds mainly Medakas and Fish-Globes. So prepare fruit paste bait and false fly.
Day 6
This part unlocks the rest of the story of the Lunar Kingdom. The quest is located in your quest list (J). Return to Kujirai Momiji at the Inazuma Fishermen's Association. She will tell you about a special bait to attract the Leviathan. You will then have to go to Araumi to craft the bait in question against some sea herbs and magic crystals. Once these are harvested, Kujirai will craft the unique bait. Unfortunately, this still won't attract the Leviathan but a terrible Ruin Guardian.
Day 7
The event ends on this quest. Kujirai will meet you on a beach in Tatarasuna. We then learn that the Lunar Leviathan is none other than a school of fish called Moonfin which gather together. This will be the opportunity for you to catch this brand new fish. Kujirai will give you a special fishing rod.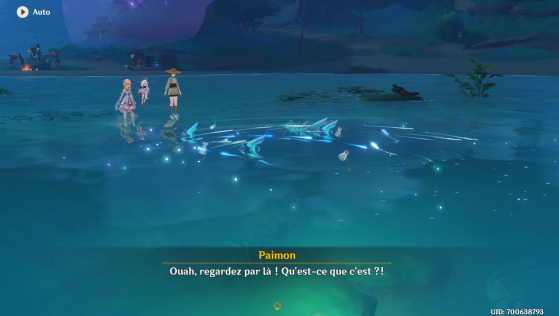 Please note that it will not be possible to catch more than 50 fish per day in a training area. Beyond this number, they will be automatically released.
Each day we will update this guide for new event missions.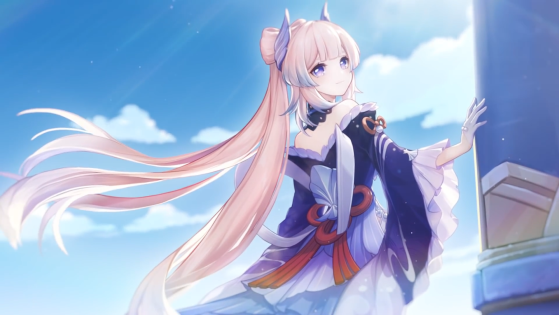 Kokomi will arrive next week in Genshin Impact and MiHoYo prepared a brand new trailer for the new hydro catalyst user.