Manaphy, the fabulous Water-type Pokémon from Generation IV, returns in Pokémon Brilliant Diamond & Shining Pearl.
While you originally needed to own and complete a mission within Pokémon Ranger to get the Manaphy Egg, that's no longer the case for these Nintendo Switch remakes.
Instead, it will be available via the Mystery Gift function. This isn't available right away, however, so you'll need to progress the story enough to reach Jubilife City.
Once you've reached this point, speak to the woman on the third floor of the Jubilife City TV Center to go through the process of unlocking the Mystery Gift function.
You'll want to choose the Yes and then EVERYONE HAPPY WI-FI CONNECTION dialogue options.
Now you can finally open up your X menu and access Mystery Gift.
Select Get via Internet when prompted to connect to the web.
Then, choose the gift you want to receive, namely the Manaphy Egg Gift. 
Check your PC Box for your Manaphy Egg.
Enjoy!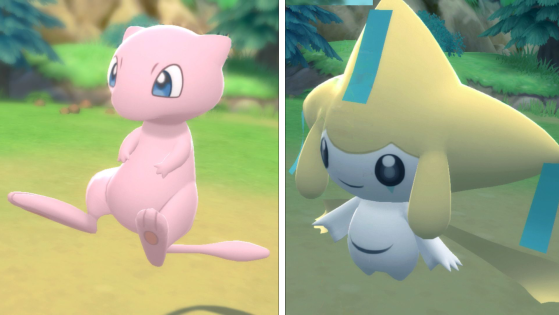 Continuing with the theme of recognising save data, Pokémon Brilliant Diamond and Shining Pearl players will be able to pick up the Mythical Pokémon Jirachi and Mew if they have played previous Switch releases.