As with all games in the series, progression in Pokémon Brilliant Diamond and Shining Pearl revolves around defeating Gym Leaders.
The third Gym Leader is Maylene, holder of the Cobble Badge.
How to solve the Veilstone City Gym puzzle
Before you get to Maylene, you'll need to solve a sliding doors puzzle to clear the route to the back of the gym.
Follow this video guide from our French team if you get stuck!
How to defeat Maylene in Pokémon Brilliant Diamond and Shining Pearl
As always, make sure you heal up at the Pokémon Center before taking on the Gym Leader.
Given Maylene uses Fighting-type Pokémon, there's actually a few solutions you can use.
Flying, Psychic, and Fairy-type Pokémon are super effective.
Bug, Dark, and Rock-type moves will not be very effective.
Ghost-type Pokémon will be immune to Fighting-type moves.
Whatever you do, don't use Ice, Rock, Steel, Normal, or Dark-type Pokémon, as these are weak to Maylene's Pokémon.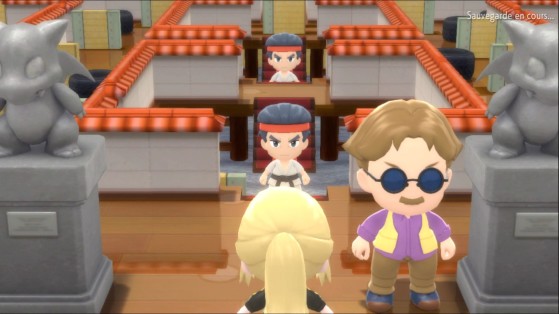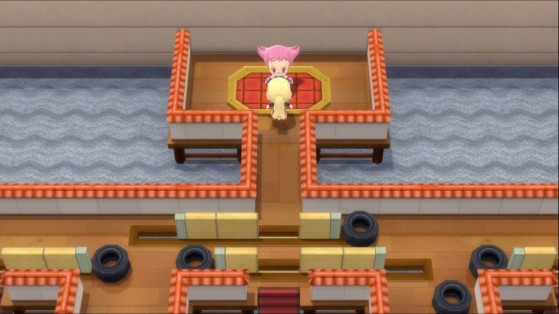 Your starter should be decent enough, especially if they have evolved and you've levelled them a bit.
Staravia is useful, and, if you have them, Abra, Misdreavus, and or Gastly.
As always, beat the other trainers in the Gym for practice and the EXP.

Black Belt Darren
Machoke, Level 25
Machop, Level 25
Machoke, Level 25
Win: 900 Pokédollars

Black Belt Jeffery
Machoke, Level 26
Meditite, Level 26
Win: 832 Pokédollars

Black Belt Rafael
Meditite, Level 28
Win: 896 Pokédollars

Black Belt Colby
Machoke, Level 25
Machoke, Level 25
Machoke, Level 25
Win: 900 Pokédollars
When it comes to Maylene, watch out for Meditite's Light Screen. Try to knock it out as quickly as you can, or use status moves to hinder it.
Machoke shouldn't provide too much trouble, but it does have Guts - so be prepared for it to survive a hit.
Finally, her Lucario can prove strong, especially with Drain Punch offering it some healing at the same time.

Maylene, Veilstone City Gym Leader
Meditite, Level 27
Machoke, Level 27
Lucario, Level 30
Win: 3,840 Pokédollars
Defeating Maylene will get the Cobble Badge, which unlocks the ability to use Fly outside of battle.
She'll also give you a few copies of TM60 Drain Punch, a move which deals damage and heals you for up to 50% of the damage dealt.
Now that you have your third Gym Badge, return to our complete walkthrough, and on to the next objective!