In your quest to complete the Sinnoh Pokédex in Brilliant Diamond and Shining Pearl, you will have to seek out Mesprit, Uxie, and Azelf: the Beings of Emotion, Knowledge, and Willpower.
Before you set off on your hunt, make sure you have first completed the Mt. Coronet section of the main story, with Dialga and Palkia.
Naturally, save your game before taking on these Legendary Pokémon.
Where to find Mesprit in Brilliant Diamond and Shining Pearl
In order to find Mesprit, head to Verity Lakefront by taking the passage to the left of Route 201 -- where you first received your starter.
Use the Hidden Move Surf to get onto the water, then find the Verity Cavern at the centre of the lake.
Mesprit is found inside. However, unlike the other two Legendary Lake Guardians, Mesprit isn't having any of your nonsense. It immediately flees, forcing you to go looking for it once more.
To make this easier, head to Jubilife City and speak to the President of the Pokétch Company. Providing you have at least three Gym Badges, he'll add the Marking Map app to your Pokétch so you can track any Roaming Pokémon.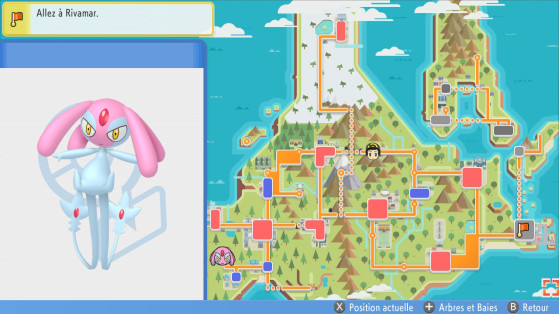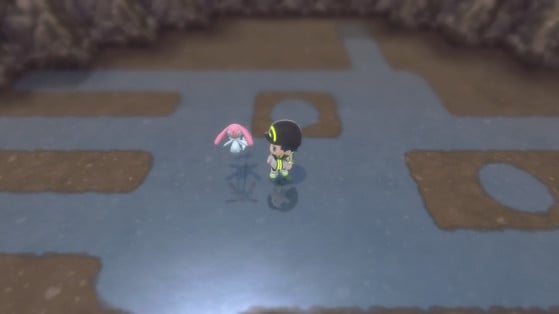 How to capture Mesprit in Brilliant Diamond and Shining Pearl
Encountering Mesprit again, it's a good idea to have a Pokémon with Shadow Tag (e.g. Wobbuffet) or Mean Look (e.g. Gengar, Golbat) if the Pokémon is faster than Mesprit. Hypnosis (e.g. Gengar, Hypno) is also useful.
Otherwise, Mesprit is likely to escape once again, forcing you to search Sinnoh for another encounter.
Be mindful of these tips, too.
Mesprit will change zones at the same time you do.

Using a Repel with a level 49 Pokémon guarantees that you will encounter it in an area where wild Pokémon are lower than level 49.
False Swipe will reduce Mesprit's HP without killing it, meaning if it does flee, you'll have a greater chance of catching it next time you encounter it. This is important because...

If you accidentally knock out Mesprit, it will respawn -- but only after you've beaten the Elite Four all over again.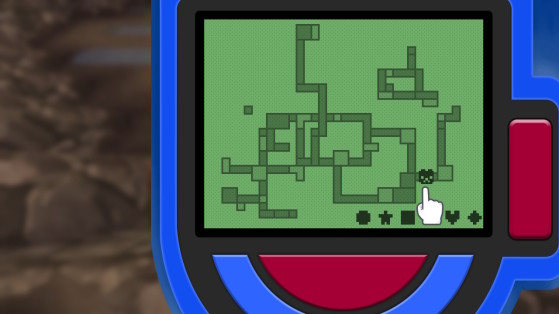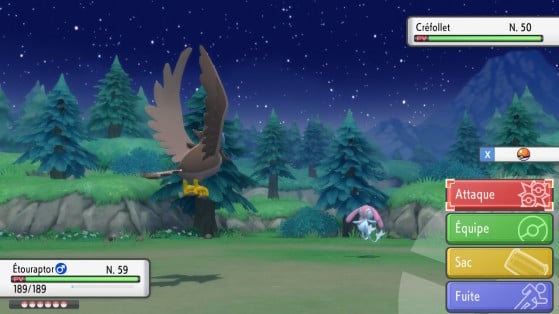 Of course, you could always just use a Master Ball... but that's no fun, is it?
Happy hunting!

Mesprit
Type: Psychic
Level: 50
Ability: Levitate
Moves:
- Psychic
- Extrasensory
- Imprison
- Charm
Mesprit sprites: Poképedia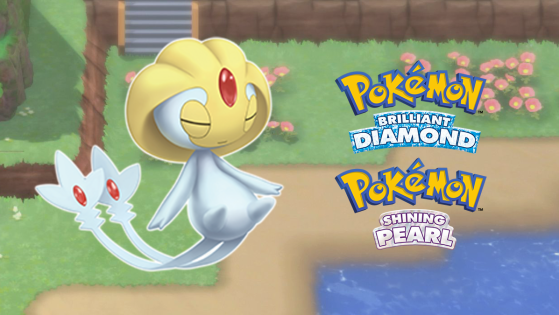 The third of the Lake Guardians in Brilliant Diamond and Shining Pear, Uxie is the Being of Knowledge. Here's where you'll find this Legendary Pokémon.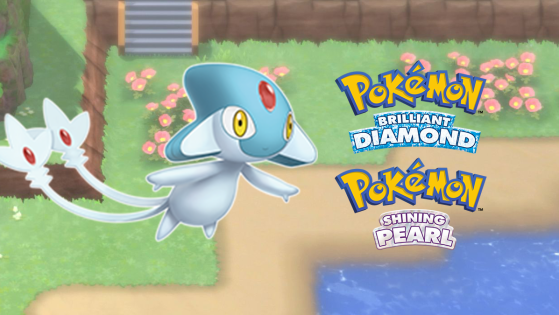 Another of the Legendary Lake Guardians alongside Mesprit and Uxie, here's where to find Azelf, the Being of Willpower, in Pokémon Brilliant Diamond and Shining Pearl.