Pokémon Legends Arceus is now available and we can finally walk around the Hisui region and discover the wonders it contains. Before you go free as air, don't forget to collect the various gifts you can obtain thanks to the saves coming from your other versions on the same console as your LPA game.
To have access to these rewards, you must first have finished your trial to join the Galaxy Group and therefore have started the quest "Beginning of research: Pokédex tasks".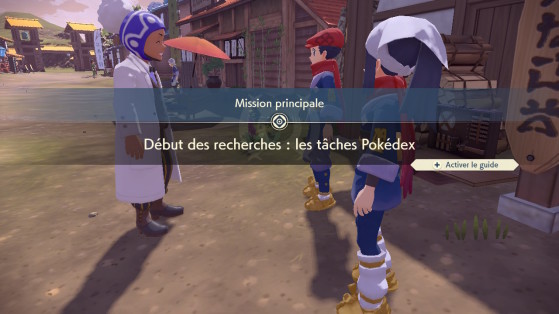 Once you have reached this main quest, you just have to go see Esra , the clothing saleswoman who is at the Maison du Textile. Talking to her, she will offer you an assortment of items related to the corresponding save.
Pokémon Sword and Shield: Shaymin Set

Pokémon Sparkling Diamond and Sparkling Pearl: Team Galaxy Set (Futuristic Outfit)

Pokémon Let's Go, Pikachu and Let's Go, Eevee: Pikachu Mask and Eevee Mask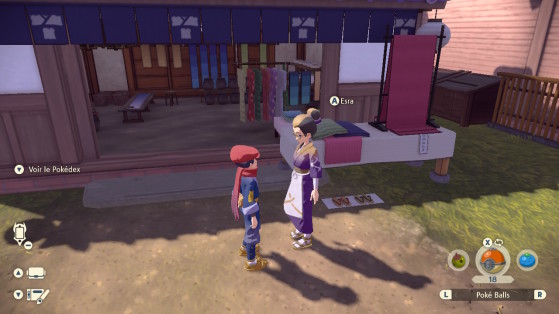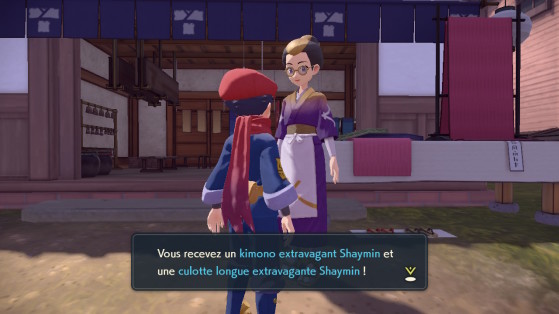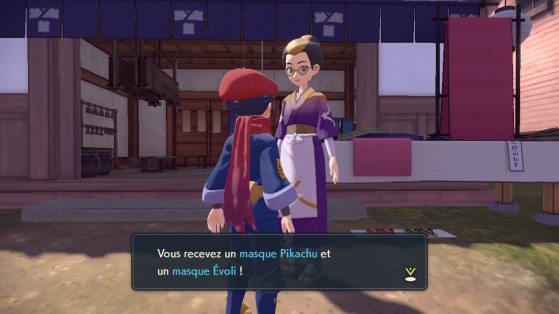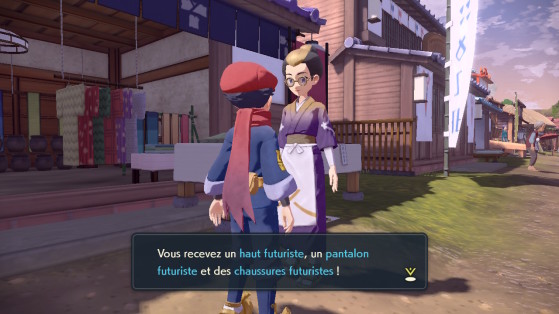 Finally, here are the visuals of each reward.
Galaxy Outfit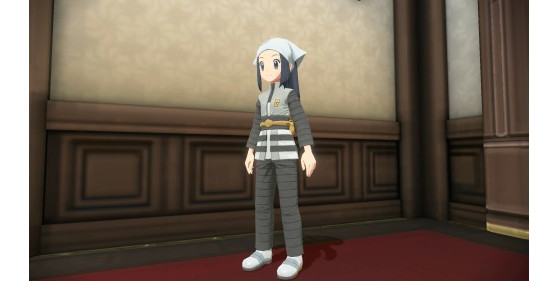 Shaymin Outfit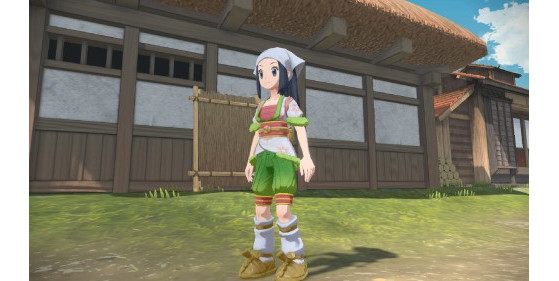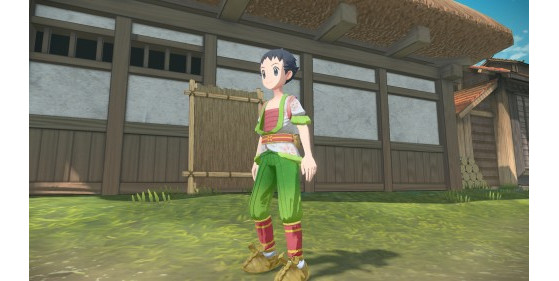 Masks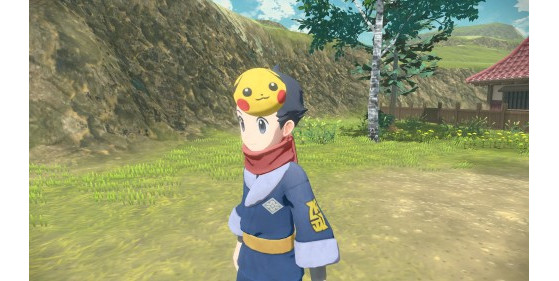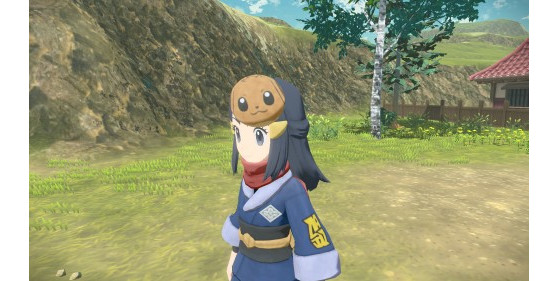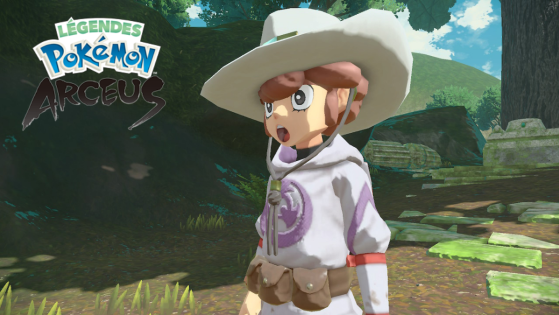 Are you still hesitating to dive into the great adventure Pokémon Legends Arceus because you don't know what to expect? Here is the average lifespan of this new experience whether it is the main scenario or the end-game.