Like Demon's Souls and games in the Dark Souls series, Elden Ring has special slots available to you for jewels. They are not rings in this case, but talismans. The principle and the result are identical, however, and we can also expect to find a lot of talismans with effects similar to those of the rings of the studio's previous games.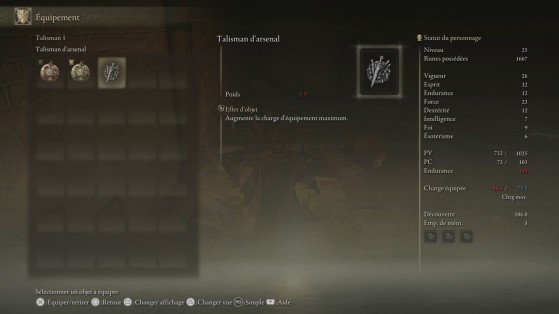 Elden Ring Talisman 

Emerald green amber medallion
Effect : Increases maximum endurance (estimated at +5%).
Position : Obtained by defeating the Beastman boss in Grove Cave in the West Necrolimbo Kingdom.

Crimson Amber Medallion
Effect : Increases maximum HP (estimated at +5%).
Location : In a chest, located under the Dragon-Scorched Ruins, not far from Agheel the Dragon in the middle of the lake, in the Kingdom of Necrolimbo West. There are two chests in the area (see video above), you have to use the horse to climb the walls around the stairs that lead to the second chest.

Arsenal talisman
Effect : Increases maximum gear load.
Location : On a corpse, in the Keeper of the Many-Armed Key room, in Castle Veilrage, Kingdom of Necrolimbo West. You have to beat Margit the Fallen and take the left route.
This guide has been translated from MGG France by bxakid and was originally written by Raiden Robin.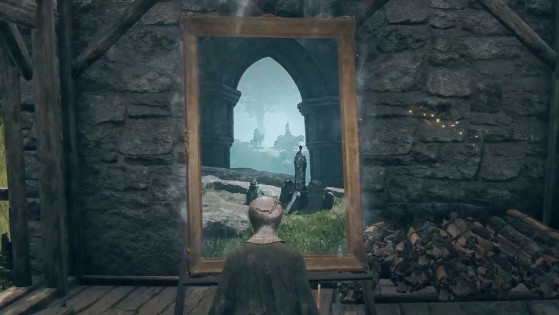 The paintings will be on of the Elden Rings puzzles and here's everything you need to know on these.