Xenoblade Chronicles 3 allows you to recruit additional characters who will come to take the seventh place in your group. There are several that we have grouped together in this article to let you know which heroes are available.
Ashera
Ashera is one of the Keves members whose celebration is due to her love for fighting. However, she has a huge flaw since she doesn't care about the death of her allies, even her own. The line she uses in the live simply goes in this direction, because she says "Live without fear and die with brilliance".
In addition, in combat, she is considered a tank , however, we must not question her speed and the fact that she can inflict substantial damage on her opponents, not to mention the fact that she has the ability to aggro enemies.
Ashera
Weapon : Double-edged sword
Role : Protector
Class : Lone Exile
Voiced by M A O (Mao Ichimichi)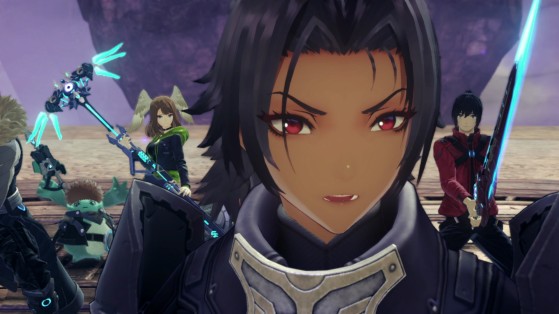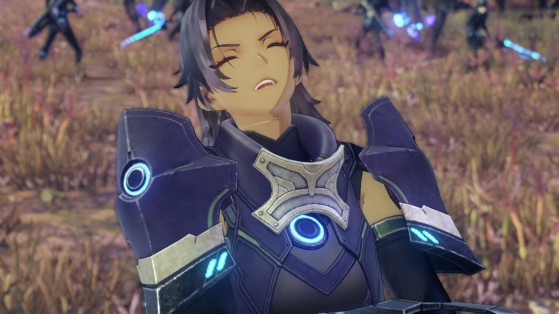 Valdi
Valdi is a mechanic coming from Keves who is good at repairing or developing weapons. He loves weapons so much that they give them names. In addition, he is the commander of Colony 30. In combat, he will have the role of healer which will allow him to support you in combat by healing you or giving you buffs on your abilities.
Valdi
Weapon : Rifle
Role : Healer
Class : War Medic
Voiced by Yū Kobayashi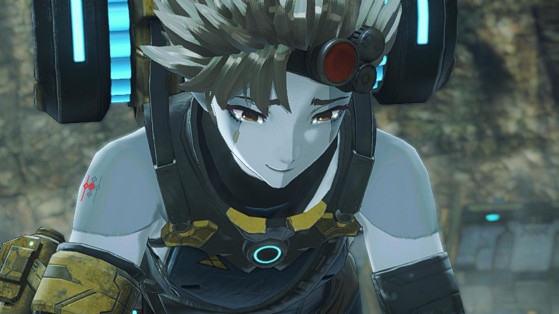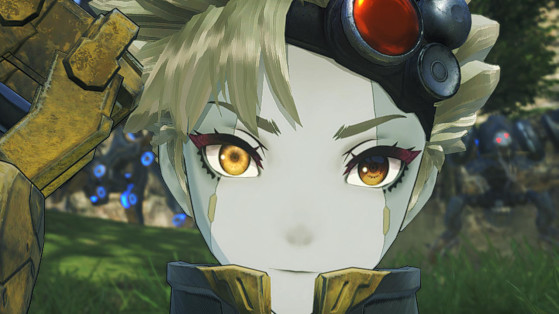 Riku and Manana
Riku is a nopon mechanic from Keves who handles the maintenance of Colony 9's Ferronis . He is also able to craft items . It is for example thanks to him that you will be able to obtain gems for your heroes. Manana is a Nopon chef from Agnus who can help you cook meals during your stays in Aionios.
Unlike the other heroes, Riku and Manana form a duo. You cannot separate the two. Riku uses a pistol and Manana uses a cover which is used to defend the latter.
Riku and Manana
Weapon : Pistol and Shield
Role : Fighters
Class : Yumsmith
Voiced by Sayaka Senbongi and Aya Suzaki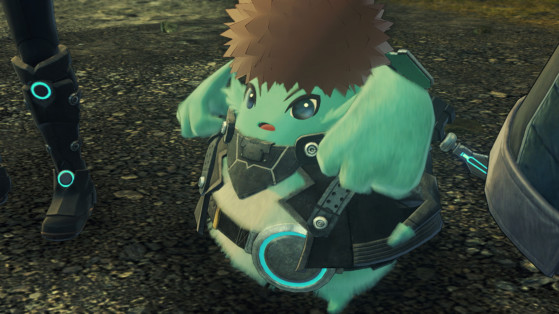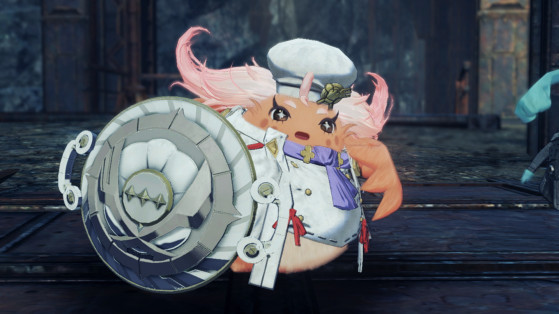 Fiona
Fiona is among the soldiers coming from Agnus . Calm and kind, she will know how to motivate the troops by waving her flag. These relatives call her "Fifi". Nevertheless, his kindness makes it hard to believe that he is a soldier. In combat, Fiona will be a healer who can boost her allies with random buffs.
Fiona
Weapon : Spear/Flag
Role : Healer
Class : Signifer
Voiced by Aoi Yūki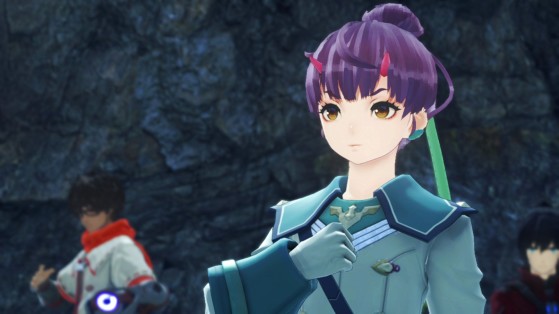 Juniper
Juniper, a character who possesses a style reminiscent of that of the rangers. She is agile and is able to move quickly on thin ropes and in trees. It is also in a forest that we see her for the first time. From what we know about the archer, she is from the region of Agnus. In combat, she uses a bow to shoot arrows at her opponents like the attacker she is.
Yuzuriha
Weapon : Bow
Role : Fighter
Class : Stalker
Voiced by Rie Kugimiya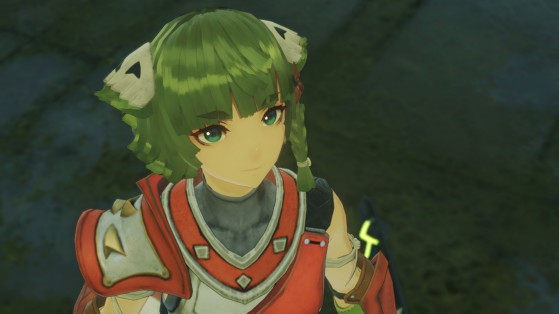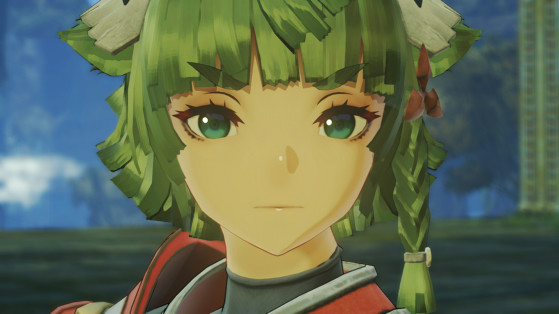 Alexandria
He is a celebrity to Agnus who is even known on Keves' side due to his strong arm and his ability to judge the situation of a fight. Apart from that, she is also the commander of Iota Colony.
In combat, Alexandria is an attacker who has the particularity of increasing her power with each critical hit she inflicts . She will not hesitate to use her sword to intelligently strike her opponents.
Alexandria
Weapon : Sword
Role : Fighter
Class : Fearless Force
Voiced by Ami Koshimizu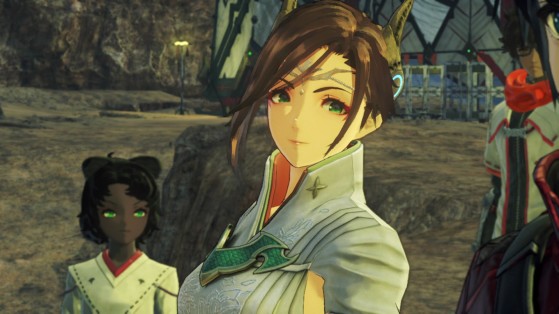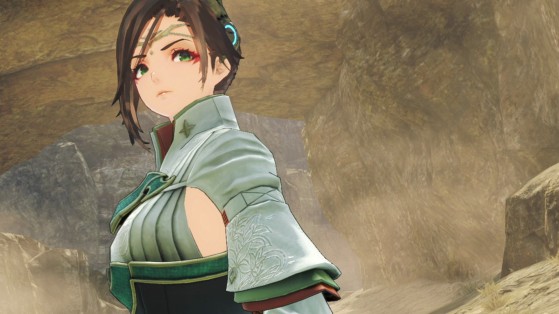 Gray
Gray is a character who won't hesitate to use his pistols to fight and deal area damage. He can also use drones to help him in his offensives. Its particularity is that it sees its firepower increase as it hits enemies with its attacks. There is all the same a detail that we do not know about this mysterious hero, it is if the latter belongs to Keves or to Agnus.
Gray
Weapon : Dual Pistol
Role : Fighter
Class : Full Metal Jaguar
Voiced by A Shigeru Chiba (Masaharu Maeda)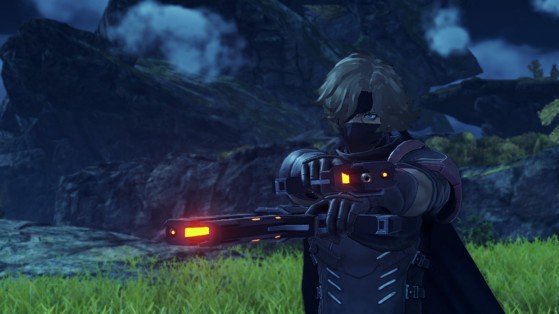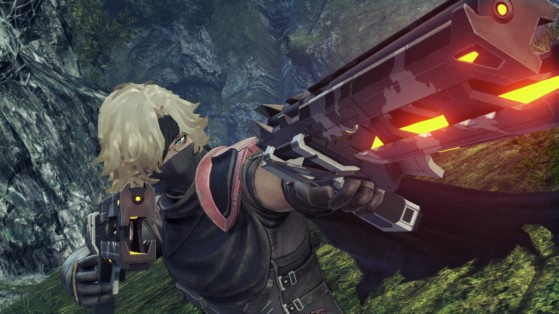 Zeon
Zeon seems to know Noah and the other protagonists from Keves for a long time. This warrior is the commander of Colony 9 occupied by Keves. In combat, Zeon fights with a shield and a one-handed sword . A combo that works perfectly with the role of protector that he will play in your group.
Zeon
Weapon : One-handed sword and shield
Role : Protector
Class : Guardian Commander
Voiced by Ryota Osaka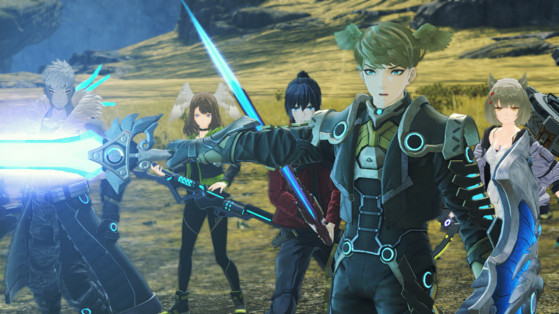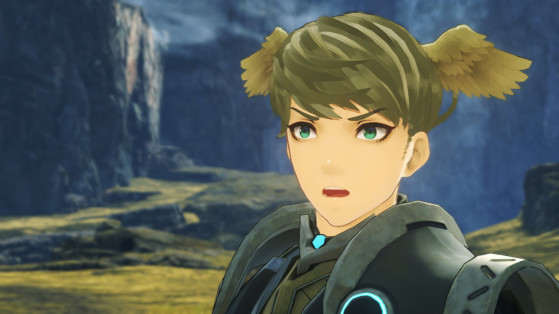 If you want more Xenoblade Chronicles 3 content, you can check out our guides and tips to help you on your journey through the vast world of Aionios.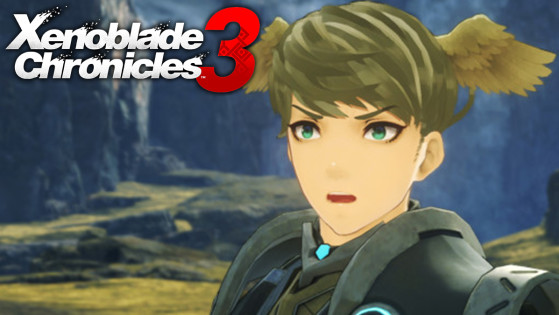 Here's everything you need to know about the guardian commander class in Xenoblade Chronicles 3, from skills to Arts.