With its open beta currently available, Multiversus has become the most popular fighting game of the summer and many players are discovering it solo or in multiplayer. If you want to play online or locally, here is a guide explaining how to start a game in twos, threes or fours.
How to play Online Multiplayer?
Whether on Steam, Xbox or PlayStation, you can play with any friend remotely thanks to crossplay. It is of course easier to access the friends list on the same platform, but you can add your friends via their Warner Bros Games accounts.
On the main screen, tap the "+" next to your character,

This will open the friends list on the right of the screen with: recently met players, your Warner Bros Games friends list and your friends list from the platform you are currently playing on.

The multiplayer mode with friends is not to be neglected since it grants you a considerable bonus of 30% experience at the end of the game and 30% additional gold!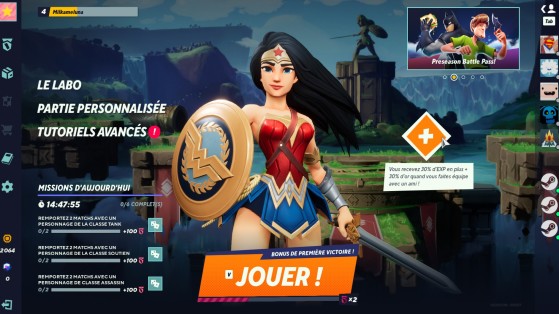 How to play locally?
The option isn't that easy to find, and you'll probably find yourself scrambling through the in-game menus before you can touch the local. In truth, you don't have to go to the settings or directly to the custom games, but start a game first. Here are the steps to follow:
On the Main Menu (you see your selected character), click on " Play ",

You are now in the game mode selection menu,

Click on the " Custom " tab at the top right,

Then click on "Local Game".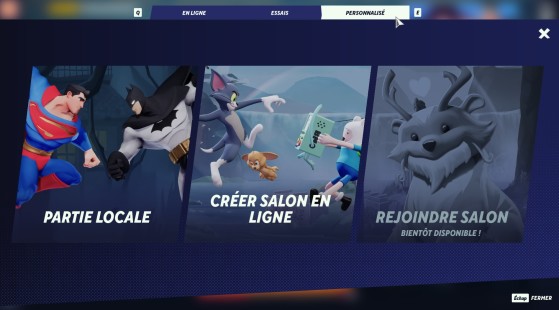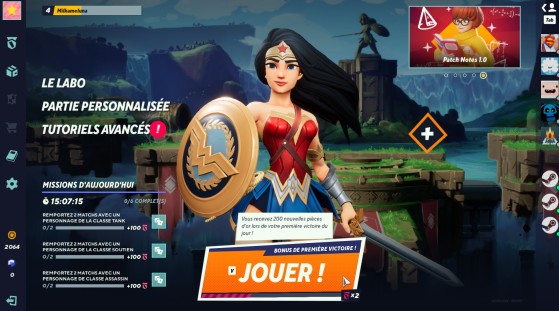 Now you can play with 3 other people locally and adjust the game rules in the top right. Be careful however, it is not possible to play 2 locally against 2 other friends remotely. Also note that the split screen is not available on MultiVersus since the players appear simultaneously on the same map.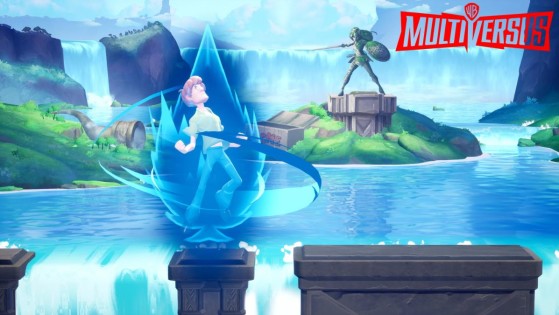 Did you receive a completely random nickname when creating your Warner Bros Games account? Don't panic, here's how to change your name on MultiVersus.