Tower of Fantasy finally released this Thursday, August 11, 2022 at 2:00 a.m. and, in addition to a host of rewards to be obtained via Twitch Drops, pre-registrations, server compensation and in-game activities, you can also receive other free gifts thanks to a code system ! Currently, many influencers distribute these famous codes and be aware that the old beta codes and those of the Chinese version do not work in any case. For the month of August 2022, we have listed below the codes valid in Europe. This list is updated each time a new code is available so do not hesitate to bookmark it.
Tower of Fantasy: How to activate a gift code?
The activation of a gift code is very simple and is done directly in game:
Launch Tower of Fantasy, log in if you haven't already,

Click on the gifts icon at the top right of the screen (on PC, you have to keep pressing ALT while you drag the mouse)

On this screen, you can access 3 different tabs as indicated at the bottom of the page,

Click on the middle tab " Rewards ",
Once in this tab, in the left menu click on " Exchange ",

You will then see a place to enter a code and then click "Confirm" to receive your reward directly.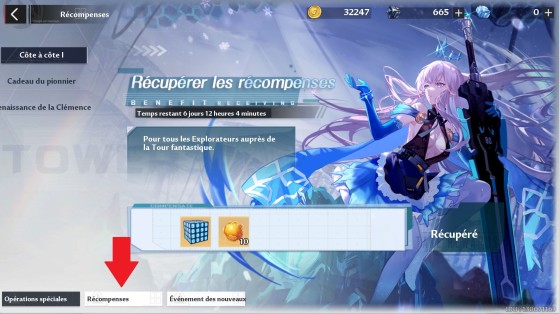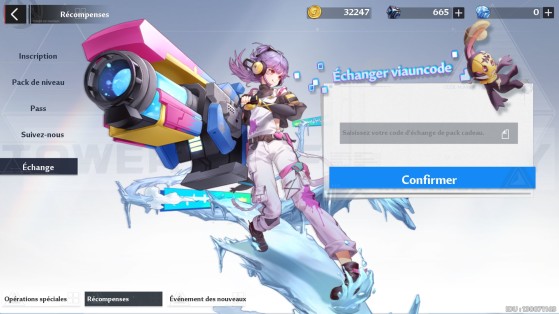 Tower of Fantasy: The list of gift codes in August 2022
Note that copy/paste on phone and PC works very well. Below you will find the codes that can only be used on European and American servers:
ILOVETOF

TOF666

TOF888

(Warning, these codes are for very limited use: only the first users can benefit from them. It is therefore possible that they have already expired). The technique is therefore to stay on the lookout for streams and Twitter to hope to obtain a code and be one of the first to use it.

Last updated and checked for validity: August 11, 2022.

For the curious, and if you ever play on a Chinese server (game already released for over a year), the following codes still seem to work:
JKGS7O1MA

IFO3KN1GHQ0

EYP8I9TJQS

PDU4CTVA15S9

EUKM917TIOL

OFXTCPDWYQ7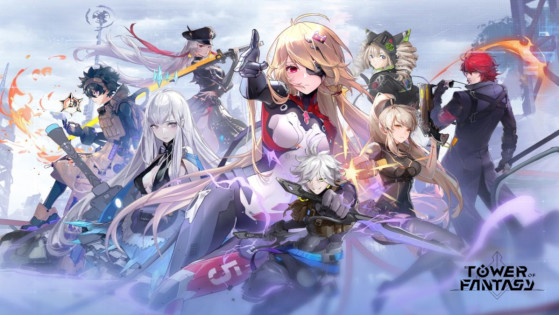 During your first steps in Tower of Fantasy, you will be able to receive your first SSR weapon for free. You will only have to spend a little game time to get it. In this guide, you are told which simulacrum to choose.