In order to celebrate your first steps in Tower of Fantasy, Hotta Studio is giving novice players the chance to harvest an SSR weapon box, giving you a high rank simulacrum after opening it. You can take advantage of this opportunity as part of the Navigating the Path of the Stars event. Fortunately, this event does not only allow you to obtain a weapon box; indeed you will be able to collect gold, currency to make draws, materials of evolution and many others. So, in addition to giving an SSR character, the latter will help you for the beginning of your adventure.
In this guide, we explain how to quickly get to the coveted reward, the box containing the SSR weapon.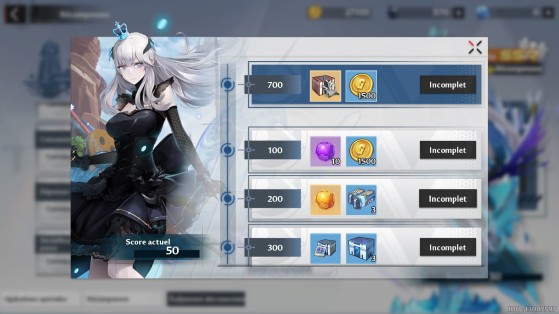 What are the requirements to take advantage of this event?
Right after creating your character, you will have 21 days to complete all the missions offered by this event. However, be careful, because once the 21 days have passed, you will no longer be able to participate in this event. It will therefore be necessary to be diligent to obtain all the interesting rewards.
To access the rewards page, you will be required to complete the part of the main story called Intruder from the ecological station . Then, go to the Rewards tab which is located at the top right of your screen. Then heading into the Newcomer Event at the bottom of your screen, you will just have to complete different missions, like spending vitality, opening chests, spending 2,000 gold and many more to get points.
Clearly, this event is done almost on its own, you just have to play to complete missions. After 700 points , you will be able to obtain the object of your desires; no need to complete the event to get the famous box.
What simulacra are available in the SSR weapon box?
According to our various researches, the simulacra present in the weapon box are as follows. Below, you can find a brief explanation of the roles and elements of each of the characters.

crow
. Element : Lightning
. Weapon Type : Dual Blade
. Key sentence : "Luck smiles on those who like to laugh, and the most optimistic are generally more successful." »

samir
. Element : Lightning
. Weapon Type : Dual Pistols
. Key phrase : "I'm as good at creating as I am at solving problems!" »

Meryl
. Element : Frost
. Weapon Type : Claymore
. Key phrase : "Do memories disappear like snow melts in the sun? »

Tsubasa
. Element : Frost
. Weapon Type : Bow
. Key phrase : "I don't care about disasters and omnium. I just want to do what I want and go where I want. »

CocoRitter
. Element : Frost
. Weapon Type : Scepter
. Key phrase : "I want to help and care for more people. »

Shiro
. Element : Serious injury
. Weapon Type : Chakram
. Key phrase : "Don't waste your time talking to me. Unless you are a sea lover too. »

Zero
. Element : Fire
. Weapon Type : Magic Cube
. Key sentence : "Do I really have to deal with such a trivial question? Aren't you able to find the answer on your own? »

King
. Element : Fire
. Weapon Type : Scythe
. Key phrase : "You don't need to remember my name. Just pay on time, and you'll be fine. »

Huma
. Element : Fire
. Weapon Type : Ax
. Key phrase : " coming soon "
But what are the best weapons to get?
By observing the different opinions of seasoned players, it will be interesting to choose one of the following weapons:
King
samir
Coconut

Tsubasa

Currently, King is considered to be the best character to get with his scythe. Samir is neck and neck with him then Cocoritter and Tsubasa are not far away. They are perceived as S-type characters, so very useful for your adventure.

However, Cocoritter is a rather special character: his weapon skill is an area heal, which can be useful during dungeons with your friends.

If you wish to know the tier list of simulacra in Tower of Fantasy, we invite you to consult our tier list which classifies from rank S to rank C all the weapons available in game. The list will be very regularly updated, in particular following patch or when a new character arrives.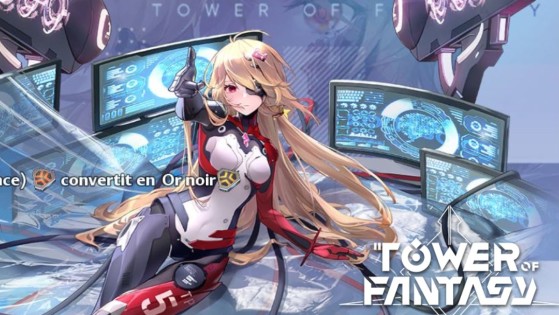 Golden or red nucleus, temporary or permanent banner? Here's everything you need to know about the current summons and banners in Tower of Fantasy, the new gacha available on PC and mobile.