Tower of Fantasy is finally available since Thursday, August 11 at 2:00 a.m.! The opportunity for many players to discover this new free gacha on mobiles and PC. For the launch, several summon banners are available and we offer you to detail each of them.
The 3 different summon banners
In Tower of Fantasy, there are three summon banners:
Permanent banner : this is the main banner with a much higher chance of obtaining SSRs (rare characters). The pity is 80, i.e. after 80 summons you are guaranteed to get an SSR. Gold Nuclei are required to summon.
Weapon Banner : A banner with low SSR chance (0.3% chance), which mainly focuses on R and N weapons, Requires Black (purple) Nuclei to summon.

Temporary Banner : This is a special event banner where Red Nucleus must be used. Currently, the character Nemesis is the star of this banner.

Good to know: when you start the game, a hidden pity of 30 summons is available on the permanent banner. After 30 wishes, you therefore necessarily obtain your first SSR. In addition, on Tower of Fantasy, the pity does not reset unlike Genshin Impact. So you can absolutely get an SSR after 10 invocations and stay at 10/80 invocations for pity.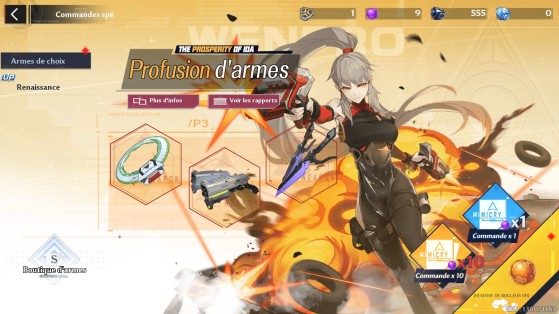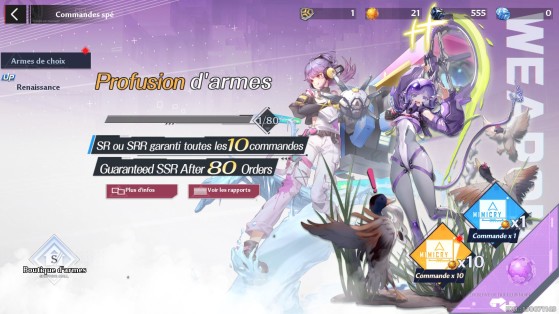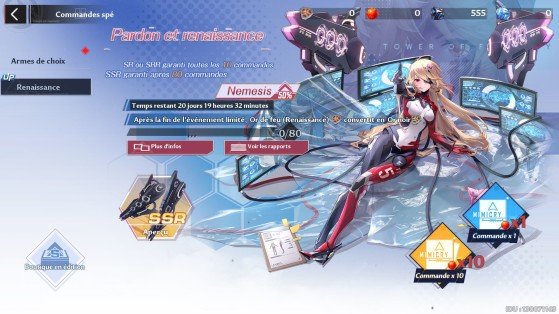 Get Free Summons
Thanks to 4 million pre-registrations, Twitch Drops and launch events, you can get up to 59 Golden Nucleuses in just a few days. On the first day of the game, you can collect 21 golden summoning stones for free in-game. This can especially be useful if you want to reroll your first SSR character.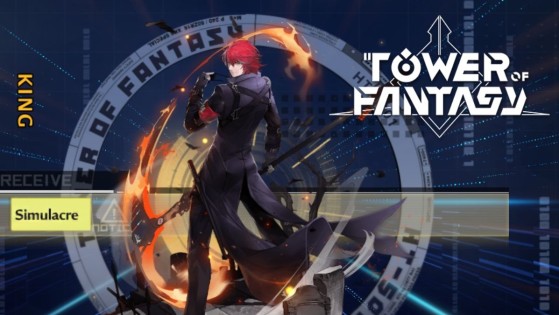 Want to get your dream SSR weapon and Simulacrum to go with it? Here's how to reroll your first ultra rare character on Tower of Fantasy.