Tower of Fantasy is available since August 11, 2022 and this new gacha game lets you experience a futuristic open-world adventure with an MMORPG aspect. Your goal is therefore not only to explore the different regions, to complete quests but also to summon characters and improve them. On ToF, the summoning system is a bit special and allows you to actually obtain weapons with various rarity levels: N - R - SR - SRR. Attached to these weapons are characters called Simulacrums only for SR and SSR rarities. Today, we are particularly interested in Claudia and her weapon, the Guren Blade.
Guren Blade: Claudia's SSR Weapon Overview
Information and how to get it?
Resonance (role): DPS

Element: Physics

Fracture: 7.50

Recharge: 12.00

Basic Attack: 16

HP: 1165

Resistance: 6
Guren Blade
The way to get the Blade Guren, Claudia's weapon, is to summon on her banner.
How is Claudia/Lame Guren played and with whom/what weapon?
Claudia is a very offensive simulacrum, which can stand out in a composition focused on physical damage. The Guren Blade is perfect for starting fights, since it has a huge Recharge, and will fill up with energy very quickly.
Claudia will always appreciate at least one very protective support in the team. Zero being arguably one of the most efficient when paired with the Guren Blade.



Progression: how to improve the Guren Blade?
The 6 star levels
Each SR and SSR weapon can progress up to a 6-star level. Initially, your weapon will be at 0 stars and you will therefore have to improve it 6 times to reach the maximum level, but this means that you will have to obtain the same weapon 7 times to improve it.
1★: After hitting a target with a skill or Shock, grants a stack of the following buff: Increases damage dealt by 8% for 25 seconds. Three stacks maximum, with a maximum of 1 stack granted per skill used.

2★: Increases weapon's current base ATK growth by 16%.

3★: When Claudia hits a target with a skill or shock, applies a charge of "War Wounds" to the target. Increases physical damage taken and Fracture from physical weapons by 10% for 15 seconds.

4★: Increases base HP growth of current weapon by 32%.

5★: Hitting targets with skills or blasts grants a Skill Damage Boost, which increases skill damage of all weapons by 20% for 25 seconds.

6★: Skills that hit the same target no longer suffer decreased damage. After using Guren Blade skills or blasts, enemies that have a War Wounds charge within 8m gain another War Wounds charge.
The necessary upgrade materials
For Blade Guren, you will need the following materials:

petracore
Can be found by collecting ores in the open world or to buy in the weapon shop.
Rank 1: x3
Rank 2: x4
Rank 3: x4
Rank 4: x4
Rank 5: x6
Rank 6: x9
Rank 7: x13
Rank 8: x17
Nanofiber frame I
Rank 4: x4
Rank 5: x6
Rank 6: x9
Rank 7: x13
Rank 8: x17

Gold
Rank 1: x400
Rank 2: x800
Rank 3: x1200
Rank 4: x1600
Rank 5: x2000
Rank 6: x2400
Rank 7: x2800
Rank 8: x3200
Rank 9: x3600
Rank 10: x4000

Nanocoating I
Rank 3: x4
Rank 4: x4
Rank 5: x6
Rank 6: x9
Rank 7: x13
Rank 8: x17

Recommended matrices
There are only 4 die slots to put on your weapon. A bit like artifacts, the matrices work in sets: the more pieces of the same set you put, the more the set in question grants bonuses. For Claudia and her Blade Guren, it is better to reduce Weapon Skill CDs , using 4 Claudia Coins.

Claudia x4
Set x2 : Increases damage by 13%/17%/20%/23% when you hit a target in the air or when you initiate an air attack. Reset double jump cooldown when hitting a target in the air.
Set x4 : Hitting an enemy with a skill reduces all weapon skill CDs by 1.5/2/2.5/3 seconds and increases Discharge skill damage by 36%/45%/54%/63% for 15 seconds .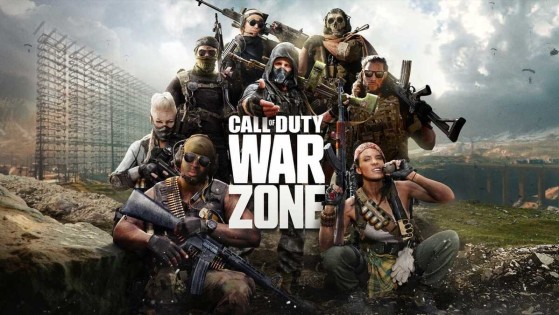 For the past few weeks, Call of Duty: Warzone players have been immersed in the 5th and final season of the game from Raven Software as well as the FPS from SledgeHammer Games. Nevertheless, Activision does not forget good manners and has just cleaned up the players.