Tower of Fantasy is planning something big for the end of the year. Scheduled for the last weeks of autumn 2022 (without a precise date for the moment from the publisher), the update 2.0 of Hotta Studio's futuristic RPG begins to present its contours, which are quite exciting. This second chapter of ToF will arrive very quickly, and it will be particularly rich in new areas to explore, with the Vera desert, but especially its capital: Mirroria . The publisher unveiled this weekend a new sneak peek on this megalopolis made of glass and steel. We appreciate the splendor of the place, but also some of its future functions.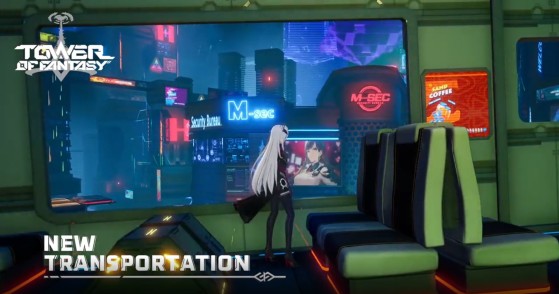 Go all out on cyberpunk
Tower of Fantasy is a gatcha RPG that willingly interweaves the themes of fantasy and cyberpunk. Simulators, characters and monsters are clearly futuristic, but so far, the sets have been mostly natural, and readily reminiscent of the meadows and mountains of Zelda BOTW, or more directly of Genshin Impact.
With this patch 2.0 and the arrival of the city of Mirroria, Hotta Studio is taking a more confident turn towards the future and technology . Exit the walks in the meadows and above the lagoons. Mirroria is a colossal city, made of glass and steel, gigantic advertising screens that cover buildings taller than mountains. This futuristic city is reminiscent of the cities of the Fifth Element, Blade Runner or Akira.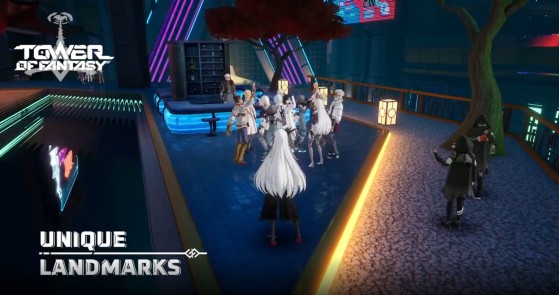 Getting Around Mirroria
This 2.0 sneak peek emphasizes the importance of new vehicles in Mirroria. Taxis and skytrains seem to be the new ways to get around. Without them, as in real megalopolises, it is difficult to go from point A to point B without losing your feathers.
The city will also be structured by notable places, specific to large urban spaces. Museums, headquarters of large multinationals, nightclubs... Hotta Studio fully embraces the cyberpunk aesthetic and the urban lifestyle, and we like it.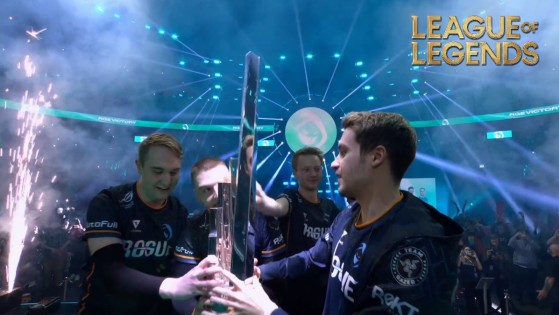 The final of the League of Legends European Championship has just ended. The new champions achieved the feat of beating the two sacred monsters of the LEC, finally confirming their status as rising stars of the Old Continent scene.