Unfortunately for you, the fireworks devices in Tower of Fantasy don't really serve any purpose, other than to shoot fireworks in the sky... It's not a joke in bad taste, it is reality. For those who would like to know how to get black nitrate to still try the fireworks, here is a guide that will explain how to get it.
How to get black nitrate?
To get black nitrate, all you have to do is go see Enfi, the Exchange Officer who is in front of the small tent on the Island of Cetus. By redeeming Amusement Park tickets, you will be able to purchase Black Nitrate. It's not very expensive, because you only need to have one ticket to get a piece of black nitrate.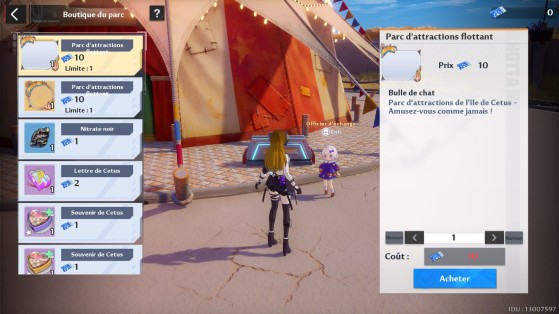 Remember her, because obviously a resource will be needed for an event called "Confectionery Workshop" which will take place at the beginning of next year, as evidenced by the object "Letter from Cetus" which has a validity until March 2022. The date has passed, but it remains a good indicator to know in advance the setting up of an event at the beginning of 2023.
How do I get Amusement Park tickets?
You will be able to receive Amusement Park tickets by playing on the island of Cetus; in short, you will have to enter the attractions and wait for the end of it to collect a ticket. The fastest attraction is the carousel, as it takes less than a minute to complete and the machines are relaunched fairly quickly.
We strongly advise against the Ferris wheel (except to recover a black nucleus), because the latter takes a monstrous time and does not bring a ticket; at least in our experience.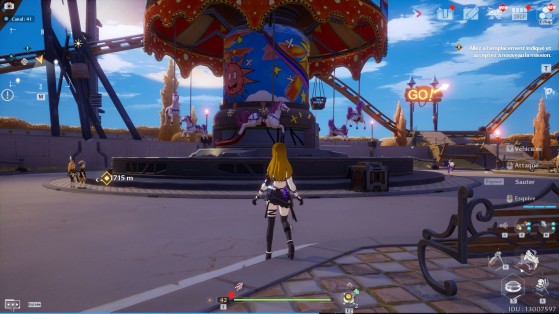 What is the best use for tickets?
Although it can be fun to use fireworks (at least for the first time), black nitrate is not the resource you are going to have to prioritize. Indeed, legendary cosmetics are available for purchase: the Floating Amusement Park chat bubble and the Floating Amusement Park avatar frame. By taking the carousel, you can get them in 20 minutes. Clearly, concentrate your efforts on these cosmetics and drop the fireworks, they do not even bring a small reward during the grand finale.
Then, during the Confectionery Workshop event, it will undoubtedly be interesting to buy the Letter from Cetus. We don't know what the festivities look like within the island of Cetus, but we're hopeful that it will be a great time to get some new items.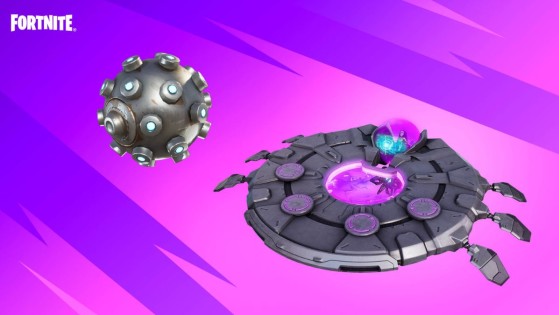 Flying Saucers and Impulse Grenades are back in Fortnite for the week! We give you the locations of these machines for Season 3 of Chapter 3, whether you want to complete challenges or just have fun with them!