Temtem has a very rich Tempedia, with many creatures to discover. Here we'll focus on Taifu , an early access Temtem that can be found in the wild.

Well aided by a diet mostly based on stolen cookies, a Hidody can evolve into the more agile Taifu form. These cute little creatures are rather mischievous and quite mischievous by nature. Nevertheless, they are serious adversaries in battle.
024
How to evolve Taifu?
Evolution on Temtem can be done in different ways; the first is very simple, as all you have to do is level up your Temtem for it to evolve. The other method is to interact with a Sanctuary so that the type and its form can change; however only certain Temtem are affected by this practice.

What does Taifu luma look like?
In Temtem, all creatures are (or will be) available in their luma or shiny forms for Pokémon followers. If you don't know how to get Temtem luma, don't hesitate to consult our guide which can shed some light on your lanterns.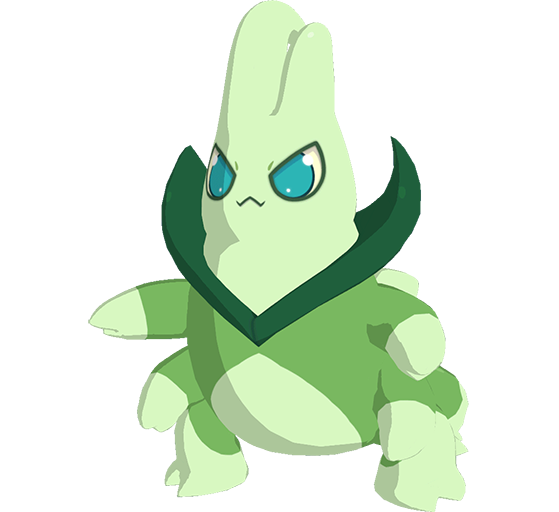 Important information regarding the capture of Taifu
Taifu is a Temtem that you can find in Promeverre in Later Omninesia and the Prasine Coast in Deniz .
→ You can easily find its location thanks to the interactive map of Temtem France .
Basic statistics
Below, you can find all of Taifu's base max stats; that is, once he reaches level 100 . These are the biggest stats he can get by failing to include cumulative AC.
| Stats | Points |
| --- | --- |
| PV | 430 |
| END | 218 |
| LIVES | 236 |
| ATQ | 245 |
| DEF | 236 |
| ATQSP | 314 |
| PSED | 311 |
What are Taifu's strengths and weaknesses?
With its Nature type, Taifu has the following strengths and weaknesses:
Resistance : Very resistant against

Water

,

Nature

,

Electricity

and Earth type Temtem
Weaknesses : Vulnerable to Fire and Toxic type Temtem
What are Taifu's traits?
All Temtem inherit a trait; some can be seen as penalties, while others are seen more as bonuses. Depending on your gameplay, it will be interesting to have a trait that suits you. Most players believe that the R evanchard trait is still the most relevant.
Revanchist — When KO'd, attacker loses 10% of max HP and gets Poisoned for 3 turns.
Valiant — The Temtem will not KO itself if Exhausted, negates penalty turn, and grants increased SPD. Only works once per battle.
What techniques can Taifu learn?
Temtem can learn techniques through training (FT) or by breeding with other Temtem. Below, you can find the complete list of skills that Taifu can learn that do not come from his basic attacks.
Lullaby
Reproduction
Kinu, Hidody,
taifu

Mental

Hypoxia
Reproduction
Hidody, Taifu,
Swali, Loali,

Wind

Sacrifice
Reproduction
Hidody, Taifu,
Kinu, Pupoise

Neutral

Sporulation
Reproduction
Spriole, Deendre,

Cerneaf, Orphyll,
Nidrasil, Swali,
Loali, Hidody,
Taifu, Broccoblin,
Broccorc, Broccolem,
Mawtle, Mawmense

Nature

Stand in there!
FT004

Neutral

Misogi
FT005

Water
Water Synergy

Antitoxins
FT009

Toxic

Cage
FT011

Neutral

Relaxation
FT017

Neutral

Targeted Slash
FT018

Neutral

Laundry
FT041

Water
Synergy Electricity

Restoration
FT043

Earth
Water Synergy
What are Taifu's best attacks?
Whether in PvP or PvE, there are techniques that stand out from the crowd. By observing all of Taifu's skills, it is true that some attacks are much better than others, especially in terms of priority, but also on the damage inflicted on opponents. Not sure which attacks to choose? Taifu's best combo is:
Gaia
Level 24

Nature

bark shield
Level 28

Nature

Vortex of dust
Level 37

Earth

Whippin
Level 48

Nature
Source: temtem.wiki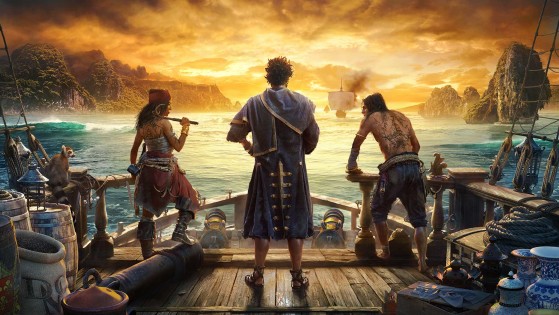 Ubisoft's pirate game was treated to several trailers during UbiForward in September 2022, which allows us to learn a little more about what awaits us. It seems to include a large package of guns and cosmetic options, but boarding is still missing.