Disney Dreamlight Valley is finally released this Tuesday, September 6, 2022 in Early Access on all platforms. The opportunity for you to discover this magical world and restore it by finding lost Disney and Pixar characters. All means are good: whether it's exploring the open world by unlocking the passages of nocturnal thorns thanks to the Dreamlight, or going through the castle and its magic paintings. Today we are going to focus on obtaining the Dreamlight.
The Dreamlight is an important resource since without it you will not be able to unlock new biomes or unlock realm gates in the Castle of Dreams.
Complete Daily Missions
You will probably have noticed that by carrying out activities (gardening, mining, fishing etc.) you complete challenges (kinds of Nook Miles à la Animal Crossing New Horizons). They are available directly in your Collection in the "Dreamlight" tab which itself is made up of several parts. The first section is only about the daily Dreamlight missions you can complete, while the sections below are fixed: these are the challenges you can only complete once, although several steps are required each time .
For example, it is possible to complete a daily mission "feed the critters" which will return every day, but also fixed missions which require you to feed the squirrels X times. To earn a large amount of Dreamlight, therefore, it is very important to do the most daily missions every day. Here are some examples of tasks:
Take a picture: 50 dreamlight

Grow 5 vegetables: 200 dreamlight

Catch 3 fish: 150 dreamlight

Catch 3 seafood: 150 dreamlight

Eliminate 4 nocturnal thorns: 100 dreamlight

Mine 2 gems: 250 dreamlight

Prepare 2 meals: 200 dreamlight

Prepare a 2-star meal: 125 dreamlight

Serve a dish in the restaurant: 250 dreamlight

Sell 2 dishes: 200 dreamlight

Feed a critter: 200 dreamlight

Water two dried flowers: 200 dreamlight

Have a daily chat: 100 dreamlight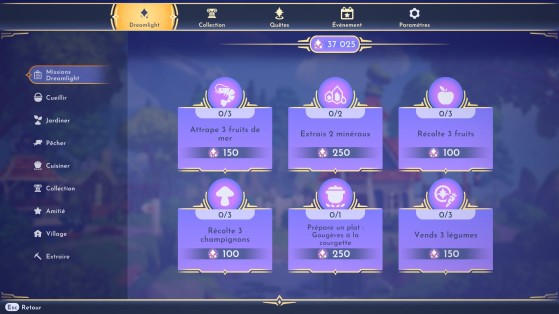 Another way to get Dreamlight?
In addition to completing Daily Missions and Fixed Challenges, you can also transform your Dreamshards into Dreamlight directly through your workbench. This is highly unrecommended since shard is a rare resource that is often needed for quest completion. That said, since the recent update, it's much easier to get shards than before! Do not hesitate to use some of them to transform them into dreamlight. Keep about 30 of them in your trunk no matter what.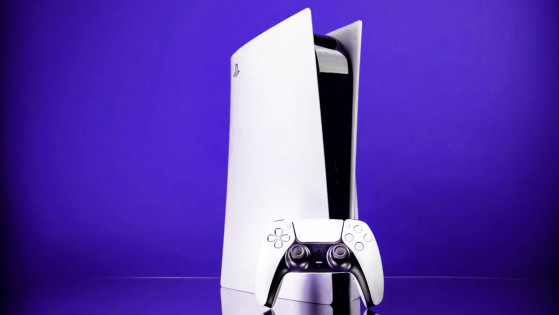 After the leaks of GTA 6 at Rockstar and that of Diablo 4 at Activision Blizzard, you will take back a small dose of indiscretion on one of the bigwigs of the industry. The freshly opened site of journalist Tom Henderson unveils a brand new version of PlayStation 5.