God of War Ragnarok made a remarkable release this November 9, and given the huge success of the previous title, it makes sense that many players decided to trust Santa Monica Studio and pre-order the game. As usual for a AAA title, different editions are offered to players, as well as a Pre-Order Bonus, which you have to go and collect IRL and IG.
How to redeem God of War Ragnarok pre-order bonuses?
You need a special code in order to get the pre-order bonus, which means you can theoretically unlock this content, even if it's very late to pre-order the game now. If you pre-ordered a digital version from the Playstation Store, you should receive an email with the code . In case of purchase of a physical version of the game, the code is directly in the box .
In both cases, you must enter the code on the Playstation Store, whether from a browser while logged in with your account, or from the console directly.
Console Shop
Turn on the console, then select the "PlayStation Store" from the menu.

Go down the list until you reach the "Use code" menu.
Online Store
Go to the

PlayStation Store

website.
Log in to your account or if you are already logged in, click directly on your profile icon , at the top right of the screen.

A drop-down menu will appear, select "Use a code".
Collecting the pre-order bonus items will however require you to advance a little in the story. They are not immediately available, as we will see below.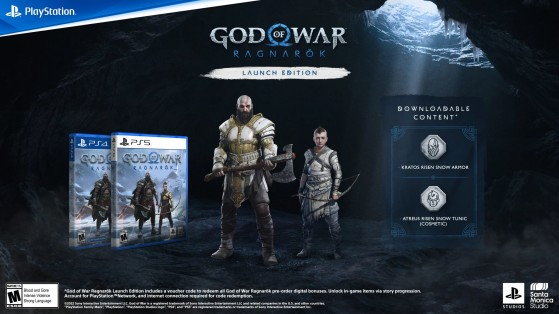 How to get Risen Snow Armor in God of War Ragnarok?
Once the procedures listed above have been completed, and the code has been validated, you will have to advance a little in the game before you can get your hands on your loot.
Realize the introduction of the game, which is rather long, it involves facing several bosses including Bjorn, Thor and the Huntress. You will eventually reach Sindri's house on Yggdrasil.

Once inside, open the chest present.

All you have to do is open the inventory with the touchpad and equip the different pieces of armor on Kratos.

Press R1 to switch to Atreus, then you can have him equip his own version of the armor. However, it is only cosmetic, so choose the style you prefer.
The principle is the same for the other armor obtained with the different editions of the game.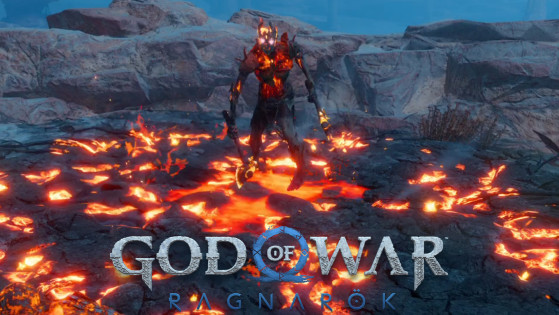 Six variants of a painful fiery mini-boss await you in the realms of God of War Ragnarök. Here are maps with their position, as well as a written strategy guide with tips and tricks for defeating them on maximum difficulty, as well as a video of the fight in this mode.