Warning, we're going to spoil a very specific part of the game, so if you haven't completed the Forging Fate chapter of the God of War Ragnarok story, you better avoid reading what follows. For others: here's how to get back to the core area and the jarnsmida mines in Svartalfheim, important sections containing new norn chests and a berserker's tomb.
The Core
Teleport to the first point of the Wetlands to start your way back to the Jarnsmida mines, you will obviously need the Draupnir Spear to create the shortcut and reach the new core sections. Start first by taking the boat to move forward with chains that you used with Tyr to flee during the Quest for Tyr chapter of the story. You will then find a huge elevator that will take you to a cave full of enemies protected by a Nokken. A little lower two powerful ghosts are waiting for you and it's not over. Once eliminated, plant a spear in the wall on the right to reach a chest of norns inaccessible before. Continue on your way and when you arrive near the jail of Tyr you will be attacked by a troll named Miklimunnr.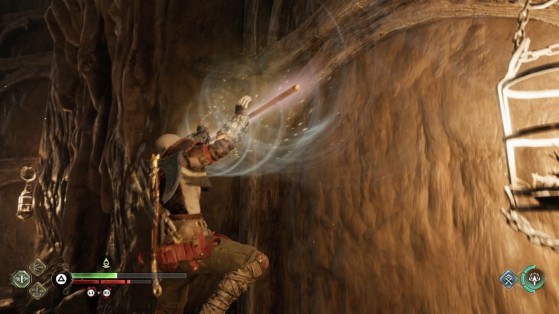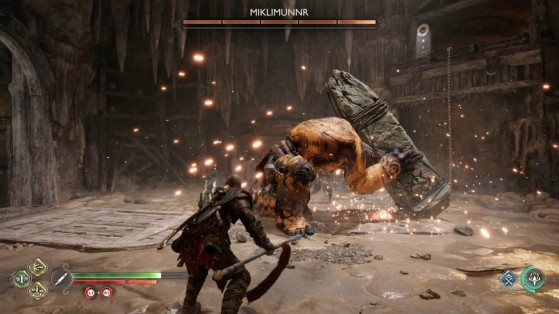 Take your way through the narrow corridor, then continue your way in the opposite direction in the mines , you should begin to recognize the place. After passing under one of the conduits in the main room, take the hook on your left bathed in a light then open the door straight ahead. In this umpteenth room, you will find a location for the spear to create a new passage leading finally outside, a new mystical access will even be unlocked for the occasion.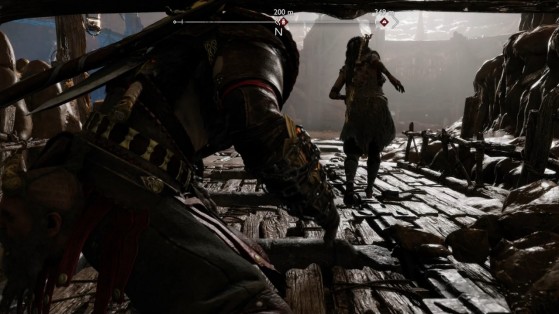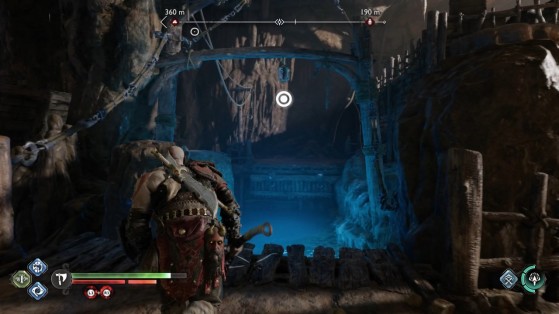 Jarnsmida Mines
Once outside, you can rub shoulders with the berserker boss near the exit, but we recommend that you go find the second waypoint to unlock with the spear. It's very simple, there are two paths: the one on the left after the royge chest is blocked, so take the one on the right, go to the end then look on the left to find a new spot in which to place a spear. Then go down near the red chest and jump the precipice to reach the other side. You'll need to come back here for an objective after the game is over, unlocking this waypoint while you're around will save you time later. Oh and don't forget to blast the crow along the way if you forgot it the first time around.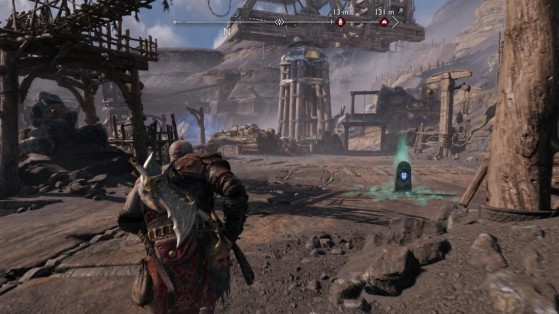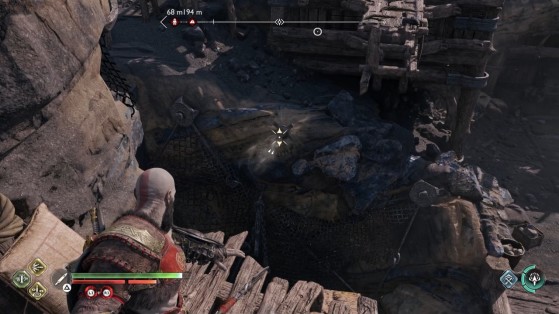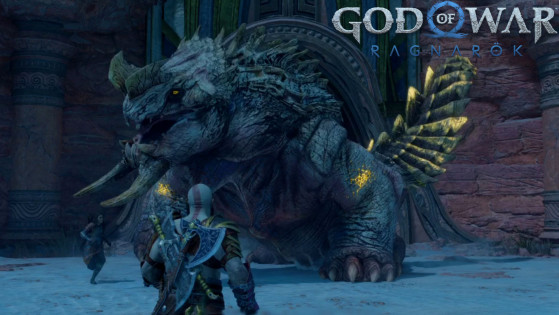 An earth dragon sits behind the locked door to the Forbidden Sands in Alfheim. Here's a written strategy guide with tips and tricks for defeating him on maximum difficulty, as well as a video of the fight in this mode.